Every week I share five frugal things that I've done during that week just to show you that the small things you do all add up to a great frugal lifestyle where you can learn to live a fabulously frugal life.
Hey! 👐
1) I was planning on making Instant Pot chicken and rice for tea on Sunday for us using some shredded chicken from the freezer but I got out the wrong sized portion from the freezer so ended up having some extra to use up which I couldn't (or wouldn't) freeze again after it had defrosted.
So, I made a batch of the most amazing slow cooker chicken and leek broth using up the extra chicken and some tired-looking leeks that I had in the fridge! I used some Miso broth as flavouring instead of stock and it really worked and so nice that next time I'll be taking out a batch of shredded chicken specifically to make this!
2) I'm away this weekend on Hen weekend and I really wanted to have a bit of colour after the recent scorchio weather but I'm not one for sunbeds or spray tans. I've never had masses of luck in the past with home fake tans but so many people rave about how easy it is to get a streak-free tan at home these days that I thought I'd have a go again.
I decided to use some of my Boots points to buy my fake tan because I wasn't convinced that it would work so at least if I hadn't paid actual money the I thought I'd feel better about it. 😂
This is the one I got because (a) it was the cheapest of the lot and (b) the reviews on the Boots and Amazon websites average out at 4* plus which was similar to the more expensive ones that I looked at. I'm actually super pleased with the results and happy that it was much better value for money than paying for a spray tan or a more expensive brand.
3) I bought something this week that I should have bought a long time ago – a screen protector for my phone. It cost me about £4 for 3 on Amazon this week and could save me a fortune if I ever drop my phone which is more likely at this point than it has been at any point since I bought it now that I actually have plans to do things outside of home or work. 😂
I've never smashed a phone or cracked a screen myself but one of my friends dropped her phone this week and the screen smashed which is going to cost a fortune to fix. I was on Amazon within five minutes of seeing the damage!
4) I know you know this by now but my Kindle is genuinely one of the best things I ever bought because I read for at least an hour a day before I go to sleep on a night as it's the best way I can find to clear my mind and relax enough to feel sleepy. I like my nighttime reading to be light with no drama and always with a happy ending so they're really easy reads.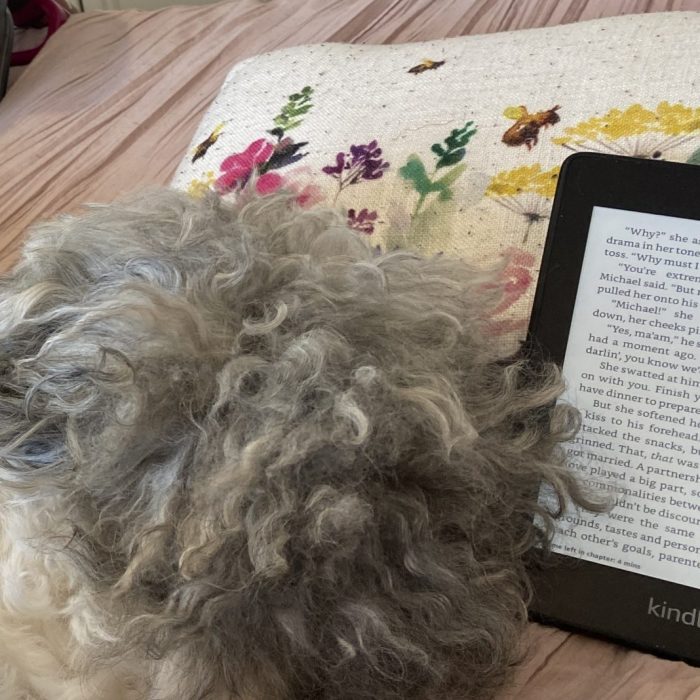 I'm also a super quick reader which means that I read a good 3 or 4 books each week so my Kindle Unlimited subscription (that's my affiliate link BTW which gives you a 30-day free trial) has saved me a ridiculous amount of money over the years that I've had it. You can 'borrow' up to 10 titles at a time with it so I tend to top up every couple of weeks and this week, I had a lovely half an hour choosing my next ten books as I finished the 10 I had hence me including it today. 😂
I love the feel of an actual book but at the rate I read them, it would cost me a fortune – even using charity shops and book stalls – as well as really limit me to what I could choose.
5) I cancelled my online Slimming World subscription as I've been using the free version of My Fitness Pal for the last month at the same time and it gives me everything I need so I've gone for that instead. I have struggled in the past to lose weight without attending a group but I've been doing it myself while the group's been closed so I figure I can keep on going and save myself some money.
Come over and join our fab Facebook group – Spend Less, Live Better! We've hit 35,000 members in the group now so it's a great place to be and I've got Miss Frugal in there helping me out now.
As always, we'd love you to join in with us by sharing anything you've done that's been thrifty or frugal from your week – whether it's an Instagram picture (#5frugalthings), a blog post or even a video. Just add your link to the Frugal Friday linky at the bottom of this post.
You're more than welcome to copy and paste the badge above but it would be even better if you could let your readers know that you're linking up with the five frugal things linky by adding a little line to the bottom of your post like this one:
I'm linking up with this Cass, Emma and Becky in this week's 'Frugal Friday' linky.
Don't miss out on future posts like this – receive updates directly to your inbox by email by adding your email address here and hitting subscribe. You can also follow me on Twitter or BlogLovin and I'd love to see you over on my Facebook page and on Instagram. If you're interested, you can find out more about me here. 😉
You are invited to the Inlinkz link party!