Every week I share five frugal things that I've done during that week just to show you that the small things you do all add up to a great frugal lifestyle where you can learn to live a fabulously frugal life.
Hey! 👐
I've been off work this week so I've done all sorts with plans to do even more over the weekend! I've had a fab week in all honestly and have caught up with so many things that I've been wanting to get done. I've been blogging daily this week though so you if you've followed along then you probably already know about most of these things! 😇
1) Did you catch last weekend's homemade scouring powder post?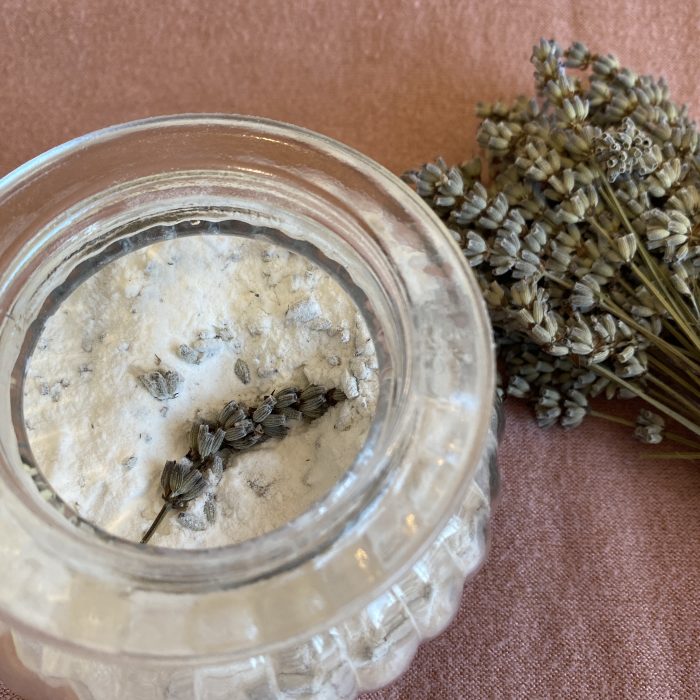 I've made this in the past with mixed herbs and peppermint essential oil but this batch was made with dried lavender and lavender essential oil and it worked a treat on the hob which was primarily what I made it for. Master Frugal cooked tea last Friday and although tea tasted nice, the mess he left wasn't good. 😂
The hob looked awful so I made a batch of this to give it a good old scrub – it worked and I have plenty left over so tomorrow I'm going to give all the taps in the house a good old scrub with it as it always works a treat.
2) I had an amazing batch cooking day last weekend!
I have three containers filled with slow cooker beef stew and two of mince and dumplings which are all portioned into two-person portions and I also have four big portions of spicy arrabbiata sauce which is our new favourite meal. I also have about six big portions of Instant Pot shredded chicken which is a super versatile thing to have in the freezer as it can be added to everything from pasta dishes to quesadillas and from pizza toppings to nachos.
I love having a freezer drawer of batch cooked meals as it means I can make sure we have good home-cooked meals without the effort. I've added 3 portions of chicken tikka soup and 3 of bolognese over the rest of the week too so it's been a good week for batch cooking.
3) I used some photo frames that I bought a couple of years ago for a couple of pounds each to make a display of all of our favourite wing shot photos from our favourite holidays. They've been sitting in the garage for so long waiting for me to get started but I just never got around to it.
This kind of personalised wall art really makes me happy as I know I'll smile every time I walk past it thinking of some of the memories we made on these holidays!
I won't go into too much detail on them as I did explain a bit more about our wing shot photo tradition in last Sunday's post so you can pop over and have a look if you're interested.
4) I made a batch of homemade toilet bombs this week! I'll share how I made them at some point but they're basically a mix of baking powder, citric acid and essential oils and I keep them in a jar next to the toilet and on a night, I'll pop one in the toilet and they'll fizz away and freshen up the toilet as we sleep.
I do still use bleach at least once a week though to make sure they're properly clean but these little toilet bombs do a great job in-between cleans.
5) I saved £150 by making four trips to the tip instead of hiring a skip which was definitely the easier option! I definitely had to work harder bagging stuff up, loading and unloading the car and driving to the tip (it's only about three miles away to be fair) but I got there and am pretty pleased with myself.
I also did a trip to the clothing bank, sold some stuff on Facebook marketplace (socially distanced obviously) and got rid of some furniture by putting it out on our drive with a sign letting people know it was free.
Come over and join our fab Facebook group – Spend Less, Live Better! We've almost hit 35,000 members in the group now so it's a great place to be
As always, we'd love you to join in with us by sharing anything you've done that's been thrifty or frugal from your week – whether it's an Instagram picture (#5frugalthings), a blog post or even a video. Just add your link to the Frugal Friday linky at the bottom of this post.
You're more than welcome to copy and paste the badge above but it would be even better if you could let your readers know that you're linking up with the five frugal things linky by adding a little line to the bottom of your post like this one:
I'm linking up with this Cass, Emma and Becky in this week's 'Frugal Friday' linky.
Don't miss out on future posts like this – receive updates directly to your inbox by email by adding your email address here and hitting subscribe. You can also follow me on Twitter or BlogLovin and I'd love to see you over on my Facebook page and on Instagram. If you're interested, you can find out more about me here. 😉
You are invited to the Inlinkz link party!