Every week I share five frugal things that I've done during that week just to show you that the small things you do all add up to a great frugal lifestyle where you can learn to live a fabulously frugal life.
Hey! 👐
1) I know, it's been a while since I've been able to start a post with some bargain flowers but look what I have for you today…
Strictly speaking, these are from the week before last but I didn't write a post last week so it's absolutely allowed, right?
Bargain flowers have been scarce lately for obvious reasons but when I did my weekly shop, I found these beauties for £2 so obviously they were added to my trolley quicker than the obligatory lockdown bottle of wine was! Fresh flowers always make me smile and I've really been missing having them around lately!
2) This is one that I've shared before but this week, I ran out of one of my favourite make-up essentials! I quickly chopped off the top of the tube and look at how much was left in the tube after it got to the point where none came out when I squeezed it…
I don't wear too much makeup so this actually lasted me another four or five days after it officially ran out. I just popped it in a sandwich bag to save it drying out and used a foundation brush to get it out of the tube.
3) I wasn't sure whether to mention this because I know how lucky I am at the moment with my financial situation – I'm in a better position than before income-wise at the moment as I've been doing a reasonable amount of overtime lately and thankfully, my job is as secure as I think any job could be right now. But when I sat back last night and thought about things, I realised just how much money I've actually saved over the last month or so because we haven't been able to do a lot of what we would usually do.
I've saved £25 a week between both kids as I haven't had to pay out for lunches and transport for school and college. I haven't noticed a big increase in my weekly food shop either.
I've saved £22 a week on Miss Frugal's driving lessons.
I've saved a fortune on my own food and drink as Monday to Friday, my work is providing free breakfasts, lunches and even tea along with free cans of pop and hot drinks through the day. How amazing is that? Even though I did try and take my own food and drink into work pre-lockdown, this is still saving me a lot of money and time as I don't need to prep anything the night before.
I've saved by not having my nails done which is something that lots of people might think is a silly thing to pay out for anyway but I do love the time Miss Frugal and I spend getting our nails done and having nice nails makes me feel happy so to me, it's well worth the money there.
I can't even think about how much we've saved on petrol as I'm literally driving to work and back and then pretty much nowhere else. No taxi service for the kids, no trips to the shops, no journeys at all really. Add that to the fact that the price of petrol is so low right now and I reckon we've saved a small fortune here too.
Miss Frugal's holiday with her friends family was cancelled so I got back all the money I'd paid for that.
Two other events that we had planned in have been cancelled so we've had the money back from them also.
Obviously, I'd rather not be in the situation we're in now but at least I can try and focus on the silver linings.
4) Miss Frugal and I had a bit of a pamper night last night which I planned mainly because she messaged me at work to tell me she was even more bored than usual. 🤨
I tasked her with making some of the pamper products we'd use so they were ready for when I got home from work so she made some of our spicy gingerbread lip scrub:
Along with some of our whipped body butter which she made using some sort of citrus blend of essential oils rather than the lavender that we used when we first made this. It worked really well as it was more invigorating than relaxing but she has no clue what blend she used so I can't even tell you so you can recreate it!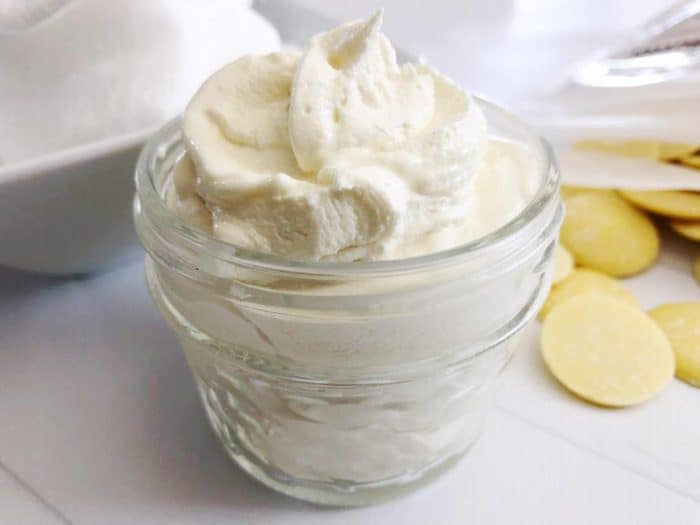 5) I feel like I've told you about Swagbucks a few times now so I won't go into too much detail other than to tell you (for the benefit of anyone new 😂) that it's a way to earn money in the form of vouchers by completing surveys/challenges/watching videos/playing games/signing up to free trials. This last couple of weeks I've been trying to boost my Swagbucks balance after I withdrew some in the form of Amazon vouchers to spend on some daft stuff that I ordered for some blogging DIYS.
My plan was to do some surveys to earn some Swagbucks but after doing a couple, I'm finding that I'm not eligible for lots of them at the moment so I've given up on that for now but I have downloaded a couple of the games to my iPhone to play and earn some points. The one I have at the moment is called Game of Kings and I've installed into onto my phone so when I have a couple of minutes, I can have a cheeky play. I have to get to a certain level within 25 days and I'll earn 1071 points which is almost enough for a £10 voucher on its own. I wish I had an android phone as there are quite a few games on there that you can download and earn 4000-5000 points if you play to a certain level.
They're all free but you can buy things within the app to help you get to the level you need to get to quickly which is what I presume they think you'll do but with all the spare time that lots of people have right now, I doubt you'll need the extra boosts.
If you haven't already signed up to Swagbucks then I'd love you to use my refer a friend link which would give us both a boost in points as we'll each get 300 points when you start earning. I'm determined to earn as much as I can in time for Christmas as who knows how our money situation will be at that point!
Come over and join our fab Facebook group – Spend Less, Live Better! We've hit 30,000 members in the group now so it's a great place to be
As always, we'd love you to join in with us by sharing anything you've done that's been thrifty or frugal from your week – whether it's an Instagram picture (#5frugalthings), a blog post or even a video. Just add your link to the Frugal Friday linky at the bottom of this post.
You're more than welcome to copy and paste the badge above but it would be even better if you could let your readers know that you're linking up with the five frugal things linky by adding a little line to the bottom of your post like this one:
I'm linking up with this Cass, Emma and Becky in this week's 'Frugal Friday' linky.
Don't miss out on future posts like this – receive updates directly to your inbox by email by adding your email address here and hitting subscribe. You can also follow me on Twitter, BlogLovin or Networked Blogs and I'd love to see you over on my Facebook page and on Instagram.
You are invited to the Inlinkz link party!