Every week I share five frugal things that I've done during that week just to show you that the small things you do all add up to a great frugal lifestyle where you can learn to live a fabulously frugal life.
Before I start though, as always feel that I should say that being frugal to me is about getting the best value for our money – it's not about doing without for us or about not having nice things. We all have different financial situations and we're all frugal for different reasons. 😉
1) I haven't lost a HUGE amount of weight (yet) but I have lost enough that I'm starting to notice a change to my body shape and really wanted to buy a couple of new tops. Rather than spend much money on them though, I popped to the local charity shop and bought two tops for £1.99 – both in excellent condition.
This is quite possibly the worst photo ever by the way but I asked a teenager to go take it for me as I was writing this up at the dining room table. 😉
2) Three times this week I've left the car at home and walked on a journey that I would have usually taken the car.
Once was to the post box, once to a friends house and once to the shop to get last minute food for Master Frugal's food technology class.
They're not super long walks but long enough that I'd usually take the car to save time as much as anything else as I have so little of it to spare these days. Also, I love my new car more than I love chocolate so it's even harder than you might think to leave it at home!
Walking is good for me for lots of reasons not least because it's time that I can spend just me and my thoughts. Obviously, it saves money in petrol and is better for the environment as well and an added benefit is that if I walk to the shop, I'm not tempted to buy more than I need as I have to walk home with it.
3) I made a big batch of Instant Pot shredded chicken this week when I was lucky enough to pick up some yellow stickered chicken on Wednesday night. It was £2.30 per pack instead of around £5 if I remember rightly so I picked up two packs and popped them straight in the Instant Pot when I got home.
I use this in all sorts of our weekly meals so I can genuinely never have too much of it.
4) Miss Frugal is in the middle of her GCSEs right now and she's working really hard with her revising – to the point where I've actually had to tell her to take a night off and to take more breaks. I don't think she's getting overly stressed about them but I'm definitely keeping a close eye on her.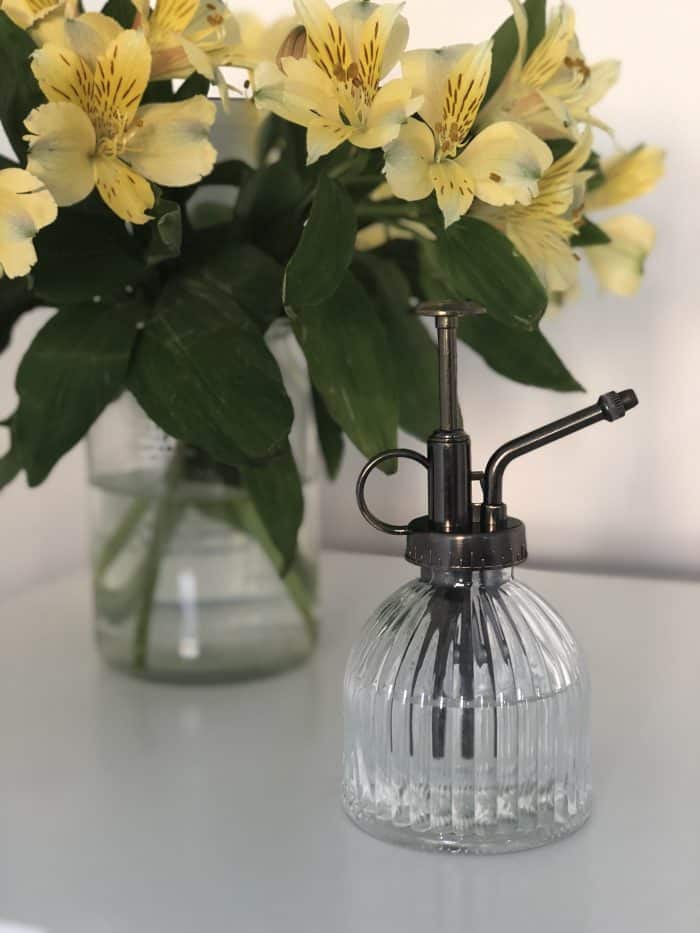 We've made a batch of homemade lavender pillow spray this week which I've given her to help her sleep and I've also encouraged her to download the insight timer app which is a free meditation app that I'm hoping she'll use even just as she's drifting off to sleep.
Small things like taking her a cup of tea as she studies or changing the bed sheets more often so she has that amazing new bed feeling at bedtime cost nothing and help her to relax as well as letting her know that I'm here for her.
5) I know I've mentioned the Send me a Sample offers that you can get on your Amazon Alexa before but if you're interested there's an offer on at the moment for Clarin's Men products. I ordered mine last night and got told that there was a choice of two things I could pick from but then when I chose one, it was out of stock so I got the other one instead. 😉
If you have the send me a sample skill enabled, just ask 'Send me a sample for ClarinsMen' and if you don't check out my post here to find out how to enable it and use it.
I've had a couple of free things – just some cans of pop, a sample of Baileys Irish Cream and something else that I can't for the life of me remember so it's nothing life changing but considering its literally 3 seconds of my time, it's worth having a go.
Come over and join our fab Facebook group – Spend Less, Live Better!
As always, we'd love you to join in with us by sharing anything you've done that's been thrifty or frugal from your week – whether it's an Instagram picture (#5frugalthings), a blog post or even a video. Just add your link to the Frugal Friday linky at the bottom of this post.
You're more than welcome to copy and paste the badge above but it would be even better if you could let your readers know that you're linking up with the five frugal things linky by adding a little line to the bottom of your post like this one:
I'm linking up with this Cass, Emma and Becky in this week's 'Frugal Friday' linky.
Don't miss out on future posts like this – receive updates directly to your inbox by email by adding your email address here and hitting subscribe. You can also follow me on Twitter, BlogLovin or Networked Blogs and I'd love to see you over on my Facebook page and on Instagram.
You are invited to the Inlinkz link party!