1) We've finally got around to selling our old car which we were planning to sell for spares and repair or scrap as it's got issues and is now out of it's MOT.  I got a quote for £50 from one of those we buy any car businesses and they are the hassle-free version so I was super tempted just to go with them and save time and hassle.  I decided to spend half an hour shopping around though and managed to find someone who offered £150 and collected within the hour which was fantastic.
We only paid about £600 for the car about three years ago as it is just to get Mr Frugal to work and back (just a four mile round trip each day) and it's been a great little runner but we've known for a while that it was on it's way out so it was
2) Remember last month I said I was going to try and eat the seasons?  Well I think I did quite well and managed to focus on the seasonal vegetables when I was meal planning.  I've made a little guide to what's in season in March too so I can do the same again this month…
3) This one is one that I've been meaning to tell you about for a little while.  It's how I make the most of any toiletries or make up that comes in a tube.
When I come to the end of a tube of make-up (or any other tube) I use a pair of scisscors to snip the corner of the top end off and there's always more product in there to be used up.  For the purposes of this photo, I snipped the whole top part off and squeezed out everything I could as I wanted you to see how much product you were wasting when you throw your tubes away. I would usually just snip the corner at the top so the product didn't dry out before I got chance to use it – a tube like this for example would do me for another 2-3 days easily.
4) It wouldn't be a five frugal things post without some bargain flowers would it?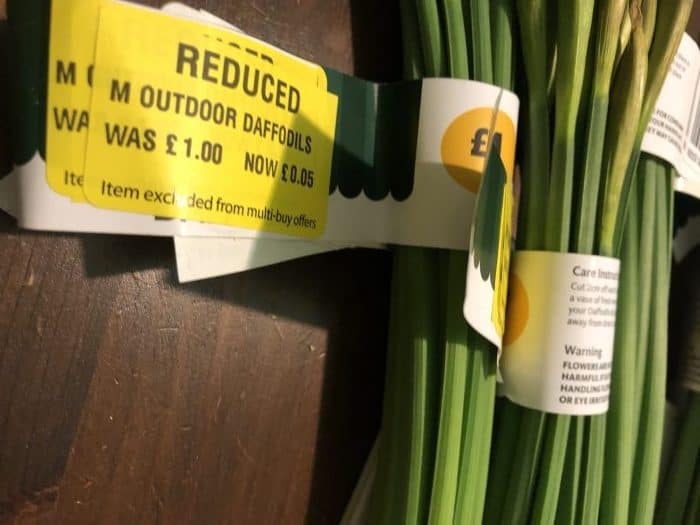 These daffodils were reduced from £1 to 5p a bunch at my local Morrisons the other night and they had an absolute stack of them so I didn't feel too guilty buying 8 bunches.  I filled two vases with them and am now waiting for them to flower so I have a bit of sunshine in my kitchen during this awful weather.
5) Did you see my post last Saturday?
I got some amazing fragrance and beauty bargains last Saturday when I went shopping with Miss Frugal!  I got lipsticks for 99p reduced from £6.99, expensive perfume for free and a great deal on Primers that I was over the moon with.
As usual, we've been having some really good discussions this week over in our Live Well, Spend Less Facebook group.  We'd love to welcome you to our little community if you fancy popping in.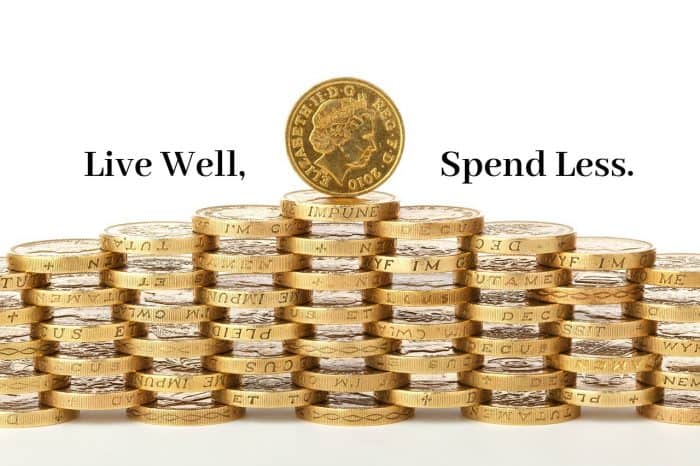 As always, we'd love you to join in with us by sharing what frugal and thrifty things you've been up to this week – whether it's an Instagram picture (#5frugalthings), a blog post or even a video.  Just add your link to the linky at the bottom of this post.
You don't have to share five things you've done, anything thrifty or frugal that you've been doing is perfect.
You're more than welcome to copy and paste the badge above but it would be even better if you could let your readers know that you're linking up with us by adding a little line to the bottom of your post like this one:
I'm linking up with this Cass, Emma and Becky in this week's 'Five Fabulously Frugal things I've done this week' linky.
Don't miss out on future posts like this – receive updates directly to your inbox by email by adding your email address here and hitting subscribe. You can also follow me on Twitter, BlogLovin or Networked Blogs and I'd love to see you over on my Facebook page and on Instagram.