Every week I share five frugal things that I've done during that week just to show you that the small things you do all add up to a great frugal lifestyle where you can learn to live a fabulously frugal life.
Before I start though, I do want to say that being frugal to me is about getting the best value for our money – it's not about doing without for us or about not having nice things.  We all have different financial situations and we're all frugal for different reasons – we're frugal so we can afford to do nice things together.
1) My favourite way to start these posts on a Friday is to share some bargain flowers with you so without further ado…
I'm normally not a huge fan of roses and even reduced, I'd normally leave them where they were in the bargain bucket but these guys caught my eye because of the lovely pink colour and the £1.05 price tag.
2) Did you see my homemade quiche recipe on Monday?
We had lovely homemade quiche using reduced price pastry that I bought a while ago and popped in the freezer, some leftover gammon and red onion from Sunday dinner and honestly, it was AMAZING!  We had it with some boiled potatoes and salad and everyone loved it.
3) I managed to get Miss Frugal to make a batch of her homemade mint lemonade this week after I found some lemons in the reduced section of the fruit and veg section.  The lemons didn't look that appetising if I'm honest so I can see why they'd been left but for 9p I was OK with giving them a go.
She used the lemons along with some mint from our herb garden and it tasted amazing.  Miss Frugal said the lemons were a bit harder than usual to squeeze the juice out of but there was no difference in the taste of he finished lemonade so I enjoyed my drink all the more knowing the hard work that had gone into it. 😉
4) We're going on holiday soon and when we booked our flight, we had the option to reserve our seats together for an extortionate amount – I think it was £48 each way (£12 per person per flight) and as much as I wanted to sit together, I really didn't want to pay that much extra to do it!
Online check-in opened this week so I had a reminder in my phone and as soon as it went off, I logged on to my booking and checked us all in meaning that I could book our seats with no charge at all.  We're sat together although the seats were about three quarters taken already with pre-booked seats so clearly a lot of people do pay in advance.
5) I know I said I wasn't going to share my meal plan with you every week on here as I share it over on my meal planning blog, Meal Planning Made Easy every Monday but I did want to share the fact that I have successfully meal planned the first three weeks of the Summer Holidays which is a huge achievement for me as I usually struggle in the school holidays.
Just in case you're interested, here's this week's plan…
You can read more about the things we're eating over on the other blog if you fancy it. 😉
As usual, we've been having some really good discussions this week over in our Live Well, Spend Less Facebook group.  We'd love to welcome you to our little community if you fancy popping in.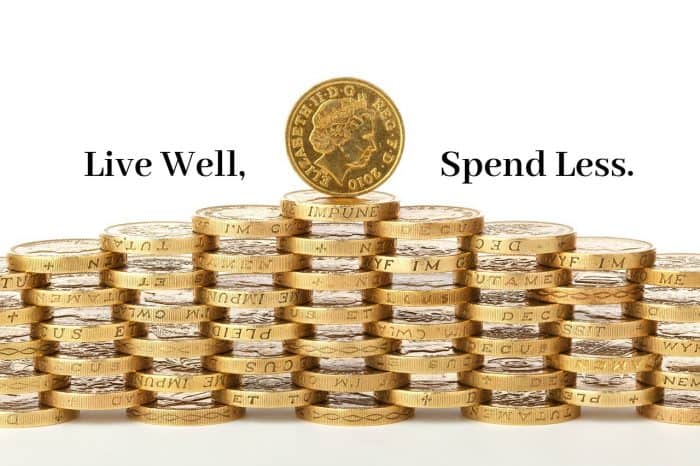 As always, we'd love you to join in with us by sharing your five frugal things from week – whether it's an Instagram picture (#5frugalthings), a blog post or even a video.  Just add your link to the linky at the bottom of this post.
You don't have to share five things you've done, anything thrifty or frugal that you've been doing is perfect.
You're more than welcome to copy and paste the badge above but it would be even better if you could let your readers know that you're linking up with the five frugal things linky by adding a little line to the bottom of your post like this one:
I'm linking up with this Cass, Emma and Becky in this week's 'Five Frugal things I've done this week' linky.
Don't miss out on future posts like this – receive updates directly to your inbox by email by adding your email address here and hitting subscribe. You can also follow me on Twitter, BlogLovin or Networked Blogs and I'd love to see you over on my Facebook page and on Instagram.