As always at this time of year, I start to think about what I want to achieve in the coming year so I thought I'd make todays's 'Five Frugal Things…' post a little bit different.
I'm going to share five frugal things than I want to do next year….
1) Meal planning is a definite and something I've struggled with a little in the last month or so because, from the last week in November up until after New Year, things are so chaotic around here that managing to plan in some time to actually sit down and eat some nights is an achievement in itself.
2) Obviously I couldn't tell you about the frugal things I plan to do next year without mentioning how amazing I'm going to be with money!  I've printed out my financial planner and started to fill in the first section which is a monthly budget.  It took me a little while because I literally started from scratch rather than just updating the last one I did as I usually do.  You can find out more about my financial planner here or if you just want the monthly budget printable then you can find that here.
3) I am going to save more (by more I mean actually start) so that we have an emergency fund of £1000!
4) I'm going to continue to put money aside for travel and experiences together as a family because last year was my favourite year yet as a family because of all of the travelling we did together.
5) I'm going to reduce the clutter in our house which is something I've done on a smaller scale this year.  Next year though, I mean business and have a plan to reclaim some space in our house by de-cluttering.  I'll sell, donate or bin everything I get rid of – hopefully more things will be sold as anything else as it would be nice to make some money at the same time as making space.
I've been asking everyone in our Live Well, Spend Less Facebook group what they plan to achieve in 2018 – if you fancy popping in to see what everyone said then please do head over there and join us.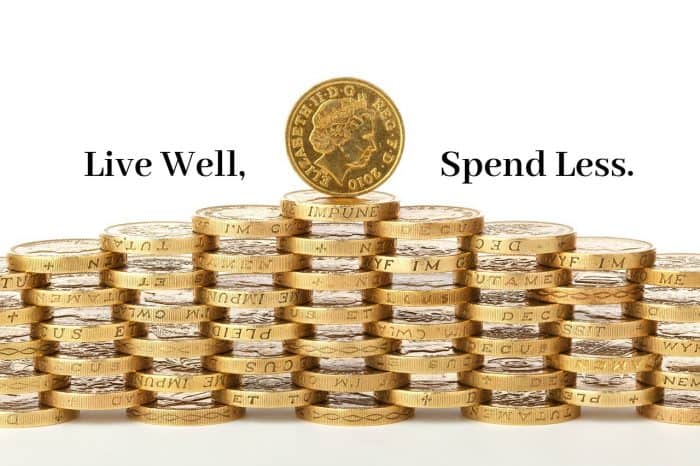 As always, we'd love you to join in with us by sharing what frugal and thrifty things you've been up to this week – whether it's an Instagram picture (#5frugalthings), a blog post or even a video.  Just add your link to the linky at the bottom of this post.
You don't have to share five things you've done, anything thrifty or frugal that you've been doing is perfect.
You're more than welcome to copy and paste the badge above but it would be even better if you could let your readers know that you're linking up with us by adding a little line to the bottom of your post like this one:
I'm linking up with this Cass, Emma and Becky in this week's 'Five Fabulously Frugal things I've done this week' linky.
Don't miss out on future posts like this – receive updates directly to your inbox by email by adding your email address here and hitting subscribe. You can also follow me on Twitter, BlogLovin or Networked Blogs and I'd love to see you over on my Facebook page and on Instagram.