We're actually away right now which isn't very money saving but we did do a few things to keep the price of our break way down so I thought I'd tell you about them today….
1) We've managed to get away a few times this year thanks to a LOT of shopping around and some flexibility with airports and dates.  Our holiday to Milan earlier this year cost us a little over £400 in a 4* hotel because we looked at airports we wouldn't usually flight from, in this case Edinburgh. This time, we booked in advance and looked nationwide so we might be flying from Heathrow but we got return flights for the four of us to Nice for a little under £200 which I was very pleased with.
We used our family railcard to travel to London and it was a lovely journey that took not much longer than if we'd driven to Manchester airport where the prices were more than double.
2) We're only away for four nights so we don't need much luggage so we didn't pay extra to have hold luggage – at £35 a suitcase, I'd rather take advantage of the cabin allowance so we all had our own little cabin baggage sized suitcases.
We all have our own little suitcase now and we've learned that if we want to include something that won't fit in it, we can just be very nice to Master Frugal who always has space in his thanks to his minimalist style of packing. 😉
3) We miss our little Buddy when we go away!  He's such a sensitive little dog that we know he wouldn't settle in kennels or staying with anyone else so everytime we go away, a lovely family member moves into our house for us to look after him.
This means we can enjoy our holiday a lot more knowing that (a) Buddy is at home happy and (b) there's someone staying in our house so that's looked after too which is a huge factor for Mr Frugal.  Although Buddy's wellbeing is the reason we do this, it helps that it saves an absolute fortune!
4) I know I've mentioned this before but we have annual family travel insurance which has saved us an absolute fortune this year.  I got a great deal anyway after a quick search online but when you consider we've used it for New York, Milan, Isle of Wight and now this holiday, it's been brilliant and we're only six months into it!
5) When I booked our supercheap flights to Milan, we booked the hotel through Easyjet at the same time as  it was such an amazing deal but this time, although the flights were brilliant, the hotels were either cheap but not what we were looking for or what we were looking for but pretty expensive.  In the end, I searched everywhere and narrowed it down to a couple of hotels that had what we were looking for – a pool, close to the centre and the option for a family room with more than one bedroom as we learned from Milan that we all need our own space.   I emailed the hotels directly for room rates and one of them came back and offered us a suite for a very good price, cheaper than the quotes for normal rooms in the other hotels.  We booked direct and the hotel is perfect.
As usual, we've been having some really good discussions this week over in our Live Well, Spend Less Facebook group.  We'd love to welcome you into our little community if you fancy popping in.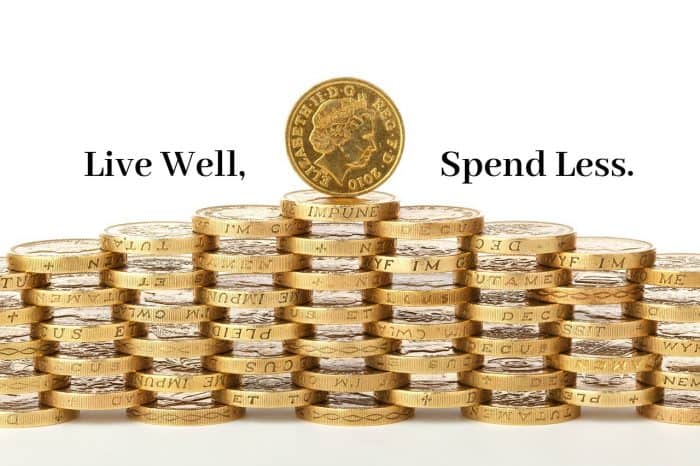 As always, we'd love you to join in with us by sharing what frugal and thrifty things you've been up to this week – whether it's an Instagram picture (#5frugalthings), a blog post or even a video.  Just add your link to the linky at the bottom of this post.
You don't have to share five things you've done, anything thrifty or frugal that you've been doing is perfect.
You're more than welcome to copy and paste the badge above but it would be even better if you could let your readers know that you're linking up with us by adding a little line to the bottom of your post like this one:
I'm linking up with this Cass, Emma and Becky in this week's 'Five Fabulously Frugal things I've done this week' linky.
Don't miss out on future posts like this – receive updates directly to your inbox by email by adding your email address here and hitting subscribe. You can also follow me on Twitter, BlogLovin or Networked Blogs and I'd love to see you over on my Facebook page and on Instagram.