1) I've printed out a batch of my 'No Halloweeners here' sign for some friends who have young children that they don't want disturbing after a certain time.  You can print one off for yourself if you'd like to here.
I've seen that you can buy them in shops for a couple of pounds but it costs me pennies to print one off for them and it saves the stress of hoping that each knock isn't going to wake the kids up.
2) I've made a batch of my homemade Halloween chocolate bark this week using a cheap pack of Halloween sweets that I got from the pound shop.  I use value chocolate when I make it too so what actually looked quite impressive when I took it into work was actually really cheap to make.
3) We've been trying to get back into having family movie nights (easier said than done when we can never agree on a film) so for the last few weeks, we've tried to introduce the kids to some of the classic 80's and 90's films that we enjoyed.  We've been begging, stealing and borrowing from everyone we know to get hold of the films we wanted to share with them that aren't on Netflix and so far we've seen Mannequin (my favourite), all of the back to the future films (Mr Frugal's favourite), teen wolf (a request from Miss Frugal who's been watching the new series on Netflix) and finally Ferris Bueller's Day Off.  I'm not going to lie and say that they've all gone down well with everyone but most of the time, everyone who started watching is still there at the end!  It's a great frugal way to spend some fun family time. 😉
4) Remember that book of discount vouchers I bought last year?  I bet you don't!  Basically, in our area, you can buy a book of vouchers that give you money off an buy one get one free on all sorts of attractions, shops, bars and restaurants for £25.  I bought one last year because there are tickets for buy one get one free for Lightwater Valley which pays for the book on it's own.  I didn't buy one this year…. until this week!  I bought it for 2/3 off which is a bargain at £8.50 but as the vouchers run out mid January so I won't save a huge amount but we'll save more than that £8.50 on the free family game of bowling alone – we'll probably use a couple of the KFC, Pizza Hut and McDonalds ones too by the end of the year so whilst it's not as big a saving as usual, it will still save me money overall.
5) It's been half term this week here and I've been working most days which is fine as the kids were in desperate need of some chill time so we've had a do-nothing week which has been great for the kids but even better for my purse.
We'd love to welcome you into our little Live Well, Spend Less Facebook group community if you fancy popping in to have a chat with us.  It's honestly such a friendly place with lots of ideas and suggestions to save money.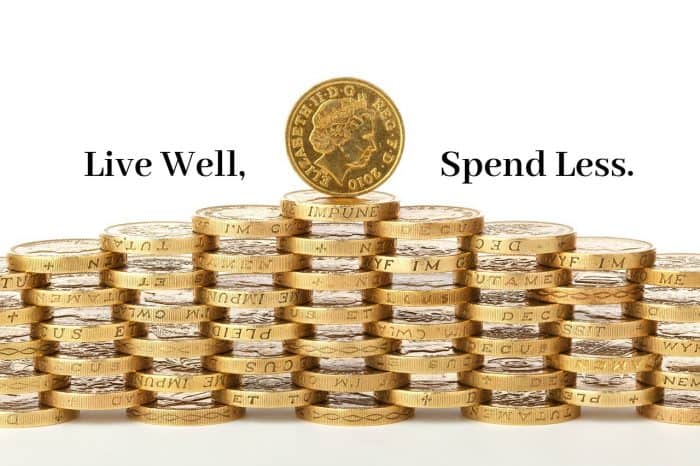 As always, we'd love you to join in with us by sharing what frugal and thrifty things you've been up to this week – whether it's an Instagram picture (#5frugalthings), a blog post or even a video.  Just add your link to the linky at the bottom of this post.
You don't have to share five things you've done, anything thrifty or frugal that you've been doing is perfect.
You're more than welcome to copy and paste the badge above but it would be even better if you could let your readers know that you're linking up with us by adding a little line to the bottom of your post like this one:
I'm linking up with this Cass, Emma and Becky in this week's 'Five Fabulously Frugal things I've done this week' linky.
Don't miss out on future posts like this – receive updates directly to your inbox by email by adding your email address here and hitting subscribe. You can also follow me on Twitter, BlogLovin or Networked Blogs and I'd love to see you over on my Facebook page and on Instagram.