Every week I share five frugal things that I've done during that week just to show you that the small things you do all add up to a great frugal lifestyle where you can learn to live a fabulously frugal life.
Before I start though, I do want to say that being frugal to me is about getting the best value for our money – it's not about doing without for us or about not having nice things.  We all have different financial situations and we're all frugal for different reasons – we're frugal so we can afford to do nice things together.
1) When I popped to the shop this week, I found some amazing reductions on the Chinese takeaway food so I picked up a couple of packs of crispy beef with sweet chili sauce reduced from £3.50 to 75p.  I added some of my amazing homemade egg fried rice and we had a lovely Chinese fakeaway for just £1.50.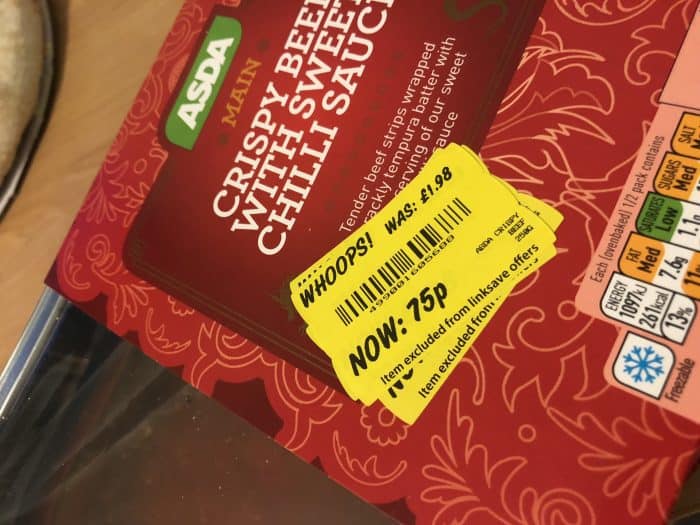 The tea I had been planning was enjoyed the following night which meant that I didn't need to get the chicken out of the freezer that I'd been planning for that night so we can have that next week instead.
2) Did you catch my post on Monday where I was comparing value products from Morrisons as part of a new series I'll be doing on the blog?
I shared our experiences with strawberry jam and lemon curd and I'm pleased to report that we'll definitely be swapping to the value range for those products in future but what I didn't say in the post is that we've also made a few other Morrisons swaps including frozen mixed veg, spaghetti, porridge oats and frozen peas.  I'm considering trying their Savers prawns and soft cheese and making some sort of spaghetti meal to see how that compares price and tastewise but I'll let you know if I do.
3) This is a bit of a silly one and I'm pretty sure you'll laugh and think we're silly but not long after we bought our second house, which was a new build with paper thin walls, I wanted to put up some voile at the kitchen window (please don't judge my taste in decor back then :-)) so Mr Frugal who had never done DIY in his life borrowed a drill and attempted to put up a rail for me.  What followed wasn't pretty on the eyes or the ears and somehow, we ended up with a huge hole in the wall which needed professional help to fix.  Needless to say, I never got my voile curtain and Mr Frugal swore of all DIY for the rest of eternity.
That phobia of DIY lasted until very recently and luckily we have great friends and neighbours who have helped us out when needed most of the time but there has been the odd occasion over the years when we've paid someone to do a DIY job that I'm pretty sure we could have handled ourselves.   We're trying to get better though and even own a couple of power tools these days.
When we got our new carpets fitted and the doors needed planing at the bottom so after a lot of nagging Mr Frugal got hold of a planer (I think that's what it's called) and took the doors off himself and set about planing them down.  We're not the most professional of people and forgot a face mask which is pretty essential for this so at one point he was using our makeshift facemask of a pair of lounge pants wrapped around his mouth and nose and my sunglasses over his eyes.
Anyway, he did it and we have doors that open which is all good but this week, we excelled in the DIY game again and that's what I wanted to tell you about!  The latch and on our back gate needed replacing and the gardener who was doing a bit of work for us (you'll see that soon) offered to replace it while he was here for £15 plus parts.  In the past, Mr. Frugal would have snapped his hands off and would have probably paid more to get out of DIY but I heard him tell the guy not to worry as we were going to pop to B&Q that night to get what we needed to sort it – which we did and we now have a garden gate that we can securely close again.
4) I joined my work's Sharesave scheme so will be paying into that each month direct from my salary and the best thing is that I did it in the same month as a pay rise so I won't even notice it going out.
I want to be smarter with our money and this seems like a good start to investing although I have to say that I'm a little obsessed with the share prices right now even though it's locked in for three years!
5) Remember my little DIY herb garden?
Well, in that post I mentioned that I would love to have a greenhouse so I could take it one step further and a lovely company reached out to me and said they'd like to send me one so this week, a lovely greenhouse was delivered for me.  We're planning to build it this weekend but I've been researching already what I can grow at this time of year and how to do it.
I can't wait to be able to grow more for us to eat and even more importantly – get the kids involved!
As usual, we've been having some really good discussions this week over in our Live Well, Spend Less Facebook group.  We'd love to welcome you to our little community if you fancy popping in.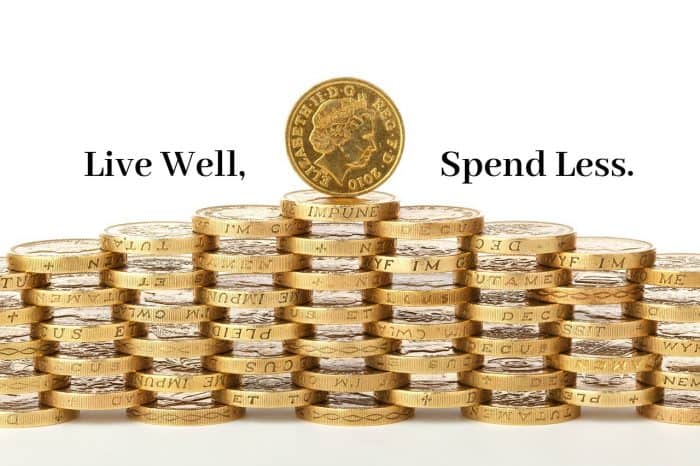 As always, we'd love you to join in with us by sharing your five frugal things from week – whether it's an Instagram picture (#5frugalthings), a blog post or even a video.  Just add your link to the linky at the bottom of this post.
You don't have to share five things you've done, anything thrifty or frugal that you've been doing is perfect.
You're more than welcome to copy and paste the badge above but it would be even better if you could let your readers know that you're linking up with the five frugal things linky by adding a little line to the bottom of your post like this one:
I'm linking up with this Cass, Emma and Becky in this week's 'Five Frugal things I've done this week' linky.
Don't miss out on future posts like this – receive updates directly to your inbox by email by adding your email address here and hitting subscribe. You can also follow me on Twitter, BlogLovin or Networked Blogs and I'd love to see you over on my Facebook page and on Instagram.