1) I bought a couple of Christmas gifts that I found reduced massively from about £8 to £1.  I can't tell you what they are because blogs have ears but they're going to make a great addition to a little beauty hamper I'm making for Miss Frugal for Christmas Eve.
2) I've been exercising lately, like real exercise that makes your face go red and your heart beat faster and I know, I'm just as shocked as you are.   After we cleared out the garage and bought a few bits of exercise equipment for the kids I thought I'd give it a go myself and I'm pleased to report that I'm managing to do between 3 and 6 miles on the exercise bike which is turning out to be a total bargain for the £20 we paid for it.  It has everything from distance and speed counters to a heart rate monitor!
The seat isn't the most comfortable though so any tips there would be well received!
3) We've had a homemade burger press for ages now but over the last couple of weeks we've been using it more and more because if you like burgers, there's nothing like a homemade burger!  We tend to add some chopped garlic and chilli to ours and I wrap mine around a cheese triangle too for some added yumminess.  You don't need any fillers like breadcrumbs or anything like egg to bind it together so you just get an amazing burger.
This is the one that I have (aff link) but I'm sure you can get them elsewhere possibly cheaper if you have a look around.  It's great knowing exactly what's in our burgers and also knowing that because I buy the less than 5% fat mince that it's free on Slimming World.  I wonder if my spicy bean burgers will work in here too!
4) You might have seen over on Instagram last weekend that I popped along to a local class to learn a few new upcycling skills and I think I have the upcycling bug.  I'll share more with you about the class and what I learned over the next few weeks as I plan to do a matching project shortly which I'm quite excited about.
5) My soupmaker has been working overtime this week as I bought a couple of packets of yellow stickered reduce price soup mixes the other day.  It's soup weather so I'm surprised that there's been any left to reduce by the time I've been getting to the shop!  
I love a pre-prepared soup mix and actually think they're really good value when you consider that full price they cost under a pound and make plenty of soup.  Yellow stickered they're even better value!
As usual, we've been having some really good discussions this week over in our Live Well, Spend Less Facebook group.  We'd love to welcome you into our little community if you fancy popping in.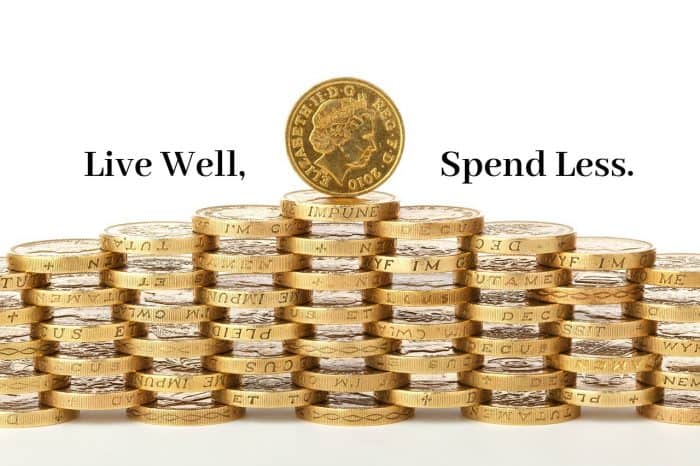 As always, we'd love you to join in with us by sharing what frugal and thrifty things you've been up to this week – whether it's an Instagram picture (#5frugalthings), a blog post or even a video.  Just add your link to the linky at the bottom of this post.
You don't have to share five things you've done, anything thrifty or frugal that you've been doing is perfect.
You're more than welcome to copy and paste the badge above but it would be even better if you could let your readers know that you're linking up with us by adding a little line to the bottom of your post like this one:
I'm linking up with this Cass, Emma and Becky in this week's 'Five Fabulously Frugal things I've done this week' linky.
Don't miss out on future posts like this – receive updates directly to your inbox by email by adding your email address here and hitting subscribe. You can also follow me on Twitter, BlogLovin or Networked Blogs and I'd love to see you over on my Facebook page and on Instagram.
—