1) I made fajitas for tea on Monday but I'd bought some peppers reduced that I wanted to use them up so I added them all to the pan which left me with a fair amount of leftovers!  I never have fajita leftovers so I wasn't sure what I could do with the big bowlful that I had but in the end I mixed them in with some rice the following day for tea and served it with a chicken breast marinated in peri peri sauce.  I have no photos as it smelled so nice that my tummy took over and by the time I remembered I wanted to take a photo, we were all almost finished!
Next time I'm going to deliberately make more just for the leftovers!
2) I've started on some homemade Christmas presents!  I wanted to make my vodka loving friend a bit of a sweetshop vodka selection so I've started with pear drops and marshmallow flavours although I also tried a mango and chilli version and a coffee one.
I'll let you know how they turn out!
3) I have to be in London next month and I've managed to get some great priced tickets by playing about a little with the times and stations.  The cheapest combination I got was to get a lift to a different station to where I would usually get on, come back half an hour before I would have wanted to ideally and book specific trains rather than a more flexible ticket.  It's just me on the train so I'm looking forward to some peace and quiet with my Kindle.
4) We went blackberry picking yesterday afternoon so I have a nice stash of blackberries waiting for me to make something with.  I'm thinking a crumble and some blackberry vinegar but I'll let you know next week what I end up going with.
5) I managed to get rid of some blood stains from cream top using some washing up liquid to pre-treat which is a tip I got from some lovely ladies in our Spend Less, Live Better Facebook group.  We've had some great discussions this week and stain removal tips was just one of them.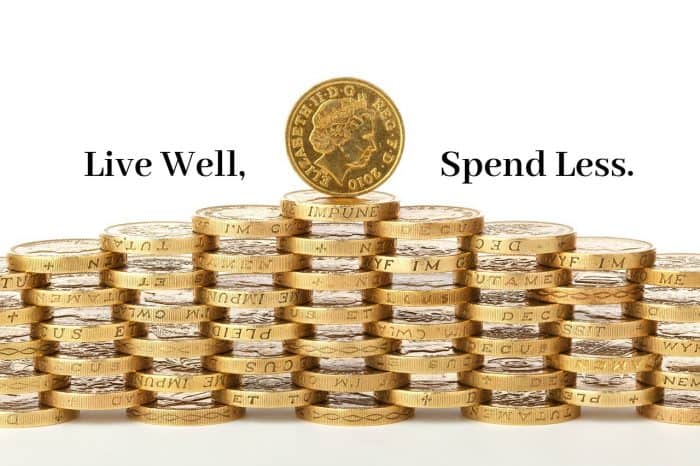 As always, we'd love you to join in with us by sharing what frugal and thrifty things you've been up to this week – whether it's an Instagram picture (#5frugalthings), a blog post or even a video.  Just add your link to the linky at the bottom of this post.
You don't have to share five things you've done, anything thrifty or frugal that you've been doing is perfect.
You're more than welcome to copy and paste the badge above but it would be even better if you could let your readers know that you're linking up with us by adding a little line to the bottom of your post like this one:
I'm linking up with this Cass, Emma and Becky in this week's 'Five Fabulously Frugal things I've done this week' linky.
Don't miss out on future posts like this – receive updates directly to your inbox by email by adding your email address here and hitting subscribe. You can also follow me on Twitter, BlogLovin or Networked Blogs and I'd love to see you over on my Facebook page and on Instagram.