1) I ran out of allergy tablets last week but instead of popping to the shop to buy my replacement tablets, I headed to Amazon instead to see if they were any cheaper on there. I already switched from buying some things from my chemist to buying them off Amazon (here's one thing I find cheaper and easier to buy online) so I was hoping I could buy these too.   From what I can see, allergy tablets either have Loratadine or Cetirizine as the ingredient that controls the allergy so I just made sure that the tablets I bought had the same ingredient as the ones I already take before I bought them.
I haven't noticed a difference taking the own brand tablets this week but I do have a 90 day supply now for the same price as a 30 day supply bought from the shop!
2) When I popped to the shop quite late on Wednesday night ( thanks to a last-minute request from Master Frugal remembering he needed ingredients for his tech class the next day), there was a member of staff walking past me who said if I liked Mango then I should check out the reduced section in the fruit and veg bit.  He was saying it to everyone he walked past and when I got there, I realised why.  Someone had clearly over ordered as there were four huge boxes filled with large mangoes reduced to 7p each.
I filled my basket with about 8, bought some reduced raspberries and strawberries and then came home and made up a few of my DIY freezer smoothie packs.
3) Did you read my post yesterday about how to clean your engagement ring?  Mr Frugal surprised me by getting my Mam's engagement ring resized so I could wear it and I love it.  I love it so much that I don't take it off at all so it needs cleaning more than my own engagement ring which is a solitaire.
I did some research and found the best way to clean it at home which saved me a fortune on the cost it would have been to get it cleaned professionally.
4) I got my home insurance renewal letter and was a bit annoyed that the great deal I'd found last year has now increased by around 20% a month.  I didn't have much time as it's been a super busy week this week so I literally popped onto Compare the Market and put my details in – literally 15 minutes later I was all set with a comparable insurance policy for less than I was paying last year!
5) One of the things I want to try and do this year is to eat more seasonal fruit and vegetables.  I want to do this for a couple of reasons (a) I want to us to try different things and I feel like eating seasonally will help us to do that and also (b) seasonal fruit and veg is often cheaper and often features in Aldi's super six deals.  Here's what we're planning on trying to eat more of this month:
As usual, we've been having some really good discussions this week over in our Live Well, Spend Less Facebook group.  We'd love to welcome you to our little community if you fancy popping in.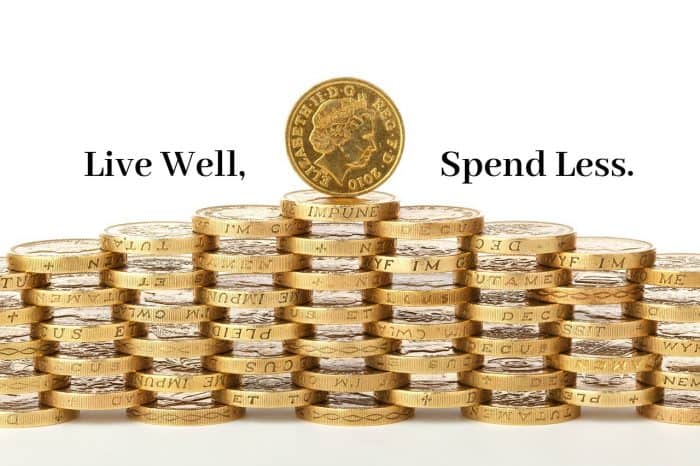 As always, we'd love you to join in with us by sharing what frugal and thrifty things you've been up to this week – whether it's an Instagram picture (#5frugalthings), a blog post or even a video.  Just add your link to the linky at the bottom of this post.
You don't have to share five things you've done, anything thrifty or frugal that you've been doing is perfect.
You're more than welcome to copy and paste the badge above but it would be even better if you could let your readers know that you're linking up with us by adding a little line to the bottom of your post like this one:
I'm linking up with this Cass, Emma and Becky in this week's 'Five Fabulously Frugal things I've done this week' linky.
Don't miss out on future posts like this – receive updates directly to your inbox by email by adding your email address here and hitting subscribe. You can also follow me on Twitter, BlogLovin or Networked Blogs and I'd love to see you over on my Facebook page and on Instagram.