Today I'm going to tell you how you can make money with TopCashBack because if you don't already know and you aren't already signed up then you really need to be!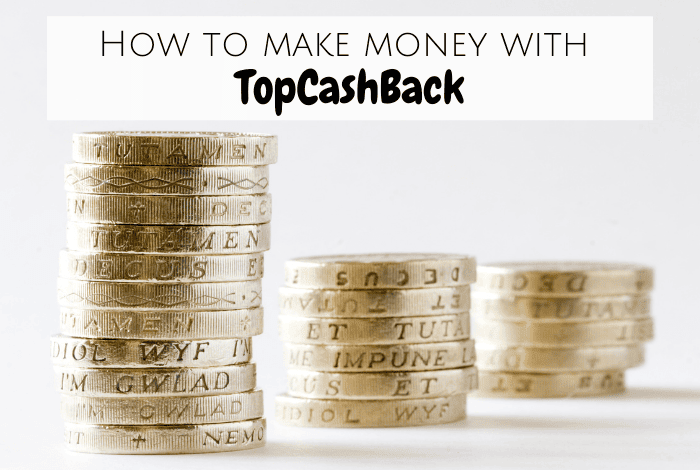 TopCashBack is a website that allows you to earn cashback on purchases that you make online with over 4,000 different retailers so once you're signed up, you'll definitely start earning money back on the things you buy online.
How does TopCashBack work?
Every time you click through from the TopCashBack website and buy something from one of the many retailers that they work with, TopCashBank get paid a commission from the retailer for referring you to their website. They then pass on 100% of this commission back to you as cashback.
All you have to do to get started earning cashback is to sign up or log in if you're already a member, find the retailer you want to buy from on the TopCashBack website and click through using the link on there and then just shop online with your chosen retailer as you normally would.
Go Compare for example are on there offering £36 cashback when you use their site to compare Car Insurance which means you're likely to get a better deal anyway with you comparing deals (not guaranteed though) and on top of that, you'll get £36 cashback paid out to you if you go ahead and buy a policy through them.
Is there an easier way to earn cashback with TopCashBack?
Why yes, there is an easier way to earn cashback with TopCashBack, thanks for asking. 😂
There's actually a browser extension that you can install in seconds once you've signed up which detects when you're shopping on a site that is on the TopCashBack website or when there's a retailer in your Google search results that offers cashback.
This is an example of when I was searching for some jeans on Google:
And this is what happens when I go to the site itself:
All I need to do then is to click on the red link in the pop up box and it takes me to my TopCashBack account where it logs me in and directs me right back to the M&S website with this message:
It's literally as simple as that so to me, it's a no brainer!
I don't have to faff about seeing who is on the TopCashBack network as the extension automatically detects when I'm shopping with an eligible company and lets me know.
So there you go, sign up to TopCashBack, install the browser extension and just go about your business as normal for the most part – the only time that I put in any effort is when I'm looking for better deals for insurance and utilities but those are worth the extra time and effort as they pay out the big bucks. 😂
Most of my insurances are due for renewal in the early part of the year but the last one I had due for renewal was Miss Frugal's car insurance back in June which I went through TopCashBack using their own comparison service. I got a cheaper quote than her renewal price and then £40 cashback on top of that which was a win, win situation:
It's easy money!
Don't miss out on future posts like this – receive updates directly to your inbox by email by adding your email address here and hitting subscribe. You can also follow me on Twitter or BlogLovin and I'd love to see you over on my Facebook page and on Instagram. If you're interested, you can find out more about me here and while I've got your attention, if you're wondering why some of my posts lately are a little bit less frugal then have a read of this post. 😉
Do your future self a favour – Pin 'how to make money with TopCashBack' for later: