Every week I share five frugal things that I've done during that week just to show you that the small things you do all add up to a great frugal lifestyle where you can learn to live a fabulously frugal life.
Before I start though, I do want to say that being frugal to me is about getting the best value for our money – it's not about doing without for us or about not having nice things.  We all have different financial situations and we're all frugal for different reasons – we're frugal so we can afford to do nice things together.
1) It's been an awful, awful last four weeks with my Dad passing away and then a much-loved member of Mr. Frugal's family passing away the week after my Dad's funeral and then just when things couldn't get much worse, our hamster died and our garage was flooded thanks to a mistake made by our plumber when reconnecting a pipe.  It's been hard but I'm at the stage now where I feel like we're coming out of the other side and looking forward to the future.
The last month has brought it home to us just how important financial security is and how we really need to switch our focus a little bit from living very much in the now to planning more for the future.  We're still going to enjoy spending some of the money we save on travel and making memories as a family but we're going to have a serious focus on repaying the last of our pesky debt, continuing to build our emergency fund and then looking at ways we can invest for our future.
So this week, we've had a bit of a financial planning session where we've sat down and reviewed our monthly budget and set ourselves some goals.  I'm not going to share those goals with you just yet as I want to share them individually over the next few months, hopefully as we make progress towards achieving them.
It's a balancing act because I don't want to lose the funds we've been setting aside to travel with the kids over the last few years but I do want to get better prepared for our future so whilst I will continue to save money for the fun things we want to do, some of our spare money will be funnelled into savings for more grown-up financial planning stuff.
2) Ignoring the above grown-up financial planning that we did this week and the decisions we've made about saving, we did also decide that we could do with a bit of a break away from everything over the half term holidays at the end of the month.
It was inspired by a cheeky night away on my own that I had last month which did me the world of good because I chose somewhere isolated in the middle of the countryside with no other properties around and perfect views in all directions.  Honestly, I think something like this would be just what we all need to recover from the ridiculous stress we've been under.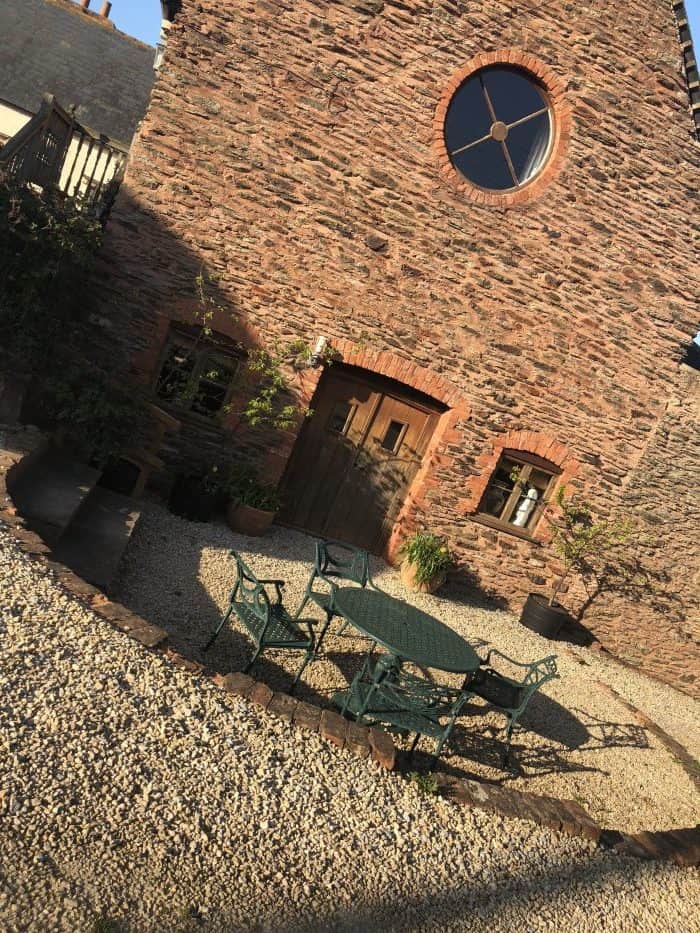 Are you asking yourself what makes a short break away from it all thrifty?  It's because we decided that it was something we wanted to do and Mr Frugal volunteered for a couple of overnight shifts at work to earn the money to pay for it so the money itself isn't going to be coming out of our normal budget and we don't have to touch the beginnings of our emergency fund to pay for it.  We're almost set on a trip to Wales because we had such a good time when we went a few years ago and I remember how peaceful and calm the miles of green scenery made me feel.  I've been having a look at self-catering cottages in Wales as that would mean we wouldn't spend much more than we would spend at home on food and drink and we won't spend much on activities as the idea is really just to do very little.  I'm confident that, aside from the price of petrol, we won't spend much more than we would if we were staying at home for the week.
3) Another thing this last month has taught us is that we need to stop procrastinating and get things done that need doing.  With that in mind, we ordered a new front door – not a super expensive one but one that will fit better than the badly fitting wooden one we have now with the lock so stiff that I worry when the kids have to let themselves in after school in case they can't open it.
We've been saying for about the last five years that we need a new door as ours was fitted by the builders when the house was new and gradually over the years, it's warped ever so slightly but enough that when its windy you can hear the wind and in the Winter you can literally feel the draft coming through from all around it.  We shopped around and found a builder who gave us a great deal so this Winter we won't have to worry about all the heat escaping – even a draught excluder didn't help last year as it's literally all around the door.
I reckon it will pay for itself in no time because our house, aside from the door issue, holds the heat really well so with the door fixed there'll be even less need to put it on.
4) When I was at the blogging retreat a couple of weeks ago, I got a lot more out of the Yoga/Meditation session that I would have ever expected to so I thought I would try and find something similar to do at home.  I thought I'd struggle to do that at home with all the distractions but I realised that if I can meditate in a field surrounded by ladies who I didn't really know then I could do it lying on my bed with the door shut.
I found a free app called Insight Timer which seems to be just what I need.  I've only used it once or twice as I only found it on Tuesday but it looks ideal so far as it lets you choose how long you have available and what sort of session you want.
5) I made a DIY herb planter for my back garden so I have plenty of fresh herbs on hand.  I'll be sharing how I made it in the next couple of weeks so I won't give too much away right now.
As usual, we've been having some really good discussions this week over in our Live Well, Spend Less Facebook group.  We'd love to welcome you to our little community if you fancy popping in.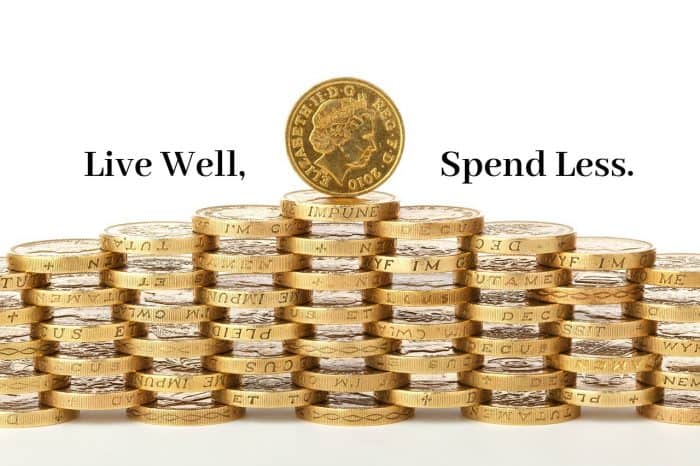 As always, we'd love you to join in with us by sharing your five frugal things from week – whether it's an Instagram picture (#5frugalthings), a blog post or even a video.  Just add your link to the linky at the bottom of this post.
You don't have to share five things you've done, anything thrifty or frugal that you've been doing is perfect.
You're more than welcome to copy and paste the badge above but it would be even better if you could let your readers know that you're linking up with the five frugal things linky by adding a little line to the bottom of your post like this one:
I'm linking up with this Cass, Emma and Becky in this week's 'Five Frugal things I've done this week' linky.
Don't miss out on future posts like this – receive updates directly to your inbox by email by adding your email address here and hitting subscribe. You can also follow me on Twitter, BlogLovin or Networked Blogs and I'd love to see you over on my Facebook page and on Instagram.
Sponsored post