Every week I share five frugal things that I've done during that week just to show you that the small things you do all add up to a great frugal lifestyle where you can learn to live a fabulously frugal life.
1) This week I've started my Spring Clean and my house is smelling amazing!  I've used my homemade cleaning spray for all surfaces around the house and Zoflora on my floors.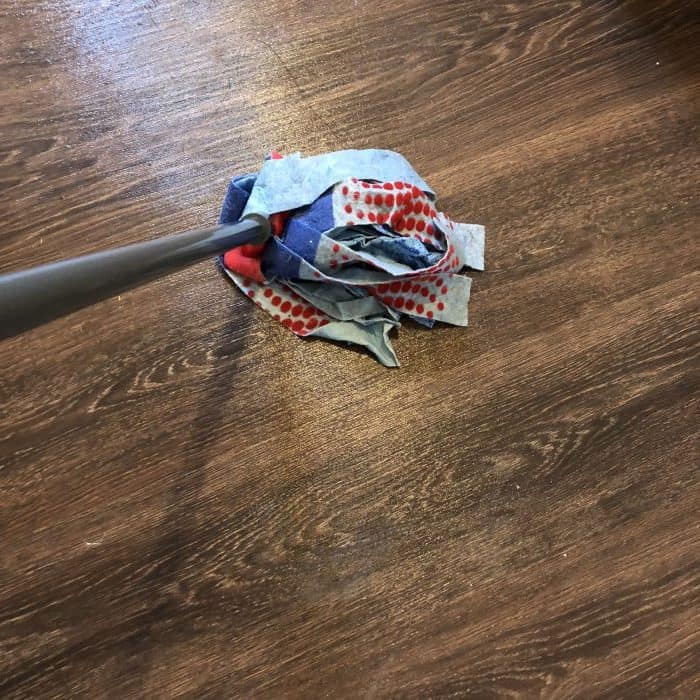 Considering Zoflora is super cheap and my homemade cleaning spray costs about 10p for a big bottle to make, I'm so pleased with the results.
I've also cleared out cupboards that have needed cleaning out for longer than I care to admit and had a HUGE de-clutter with several trips to the tip, a couple to the charity shop and a lot added to my car boot sale pile in the garage.  I've had a rough week this week and cleaning and de-cluttering like this has genuinely been therapeutic for me – it's kept my mind of things and a tidy fresh smelling house makes me happy so it's a win all round.
2) I packed Miss Frugal off this morning on her ski trip with the school and gave her the allowed 50 Euros spending money which really doesn't seem like a lot considering they'll be gone for 9 days so I gave her some extra too… Just in case.
I also had a quick search through the rucksack and handbag that I use for travelling (they live in the garage in a suitcase when we're not travelling) and I managed to find 5 Euros in coins.  Then I checked the vases on our kitchen windowsill where we keep ou change as I was sure some was rejected last time we used a Coinstar machine because it was Euros and not Sterling and I was right as there were another 4 Euros in there.  My quest for coins reminded Miss Frugal that she had a few somewhere from when we went to Nice in October so she dug out another 3 Euros.
I then mentioned how fruitful our search had been to a couple of colleagues at work at the next day, one of them came in with another 3 Euros to add to the collection.  That's 15 Euros just from scraping through the bottom of bags.
3) Talking of Miss Frugal and her ski trip, she has a huge journey ahead of her as they're getting to Austria on the coach so I've sent her away with more snacks that you'll find in your local Tesco. 😉
Honestly, she has everything from meal replacement bars to chocolate bars and from sweets to crisps – don't worry there's a good balance of healthy stuff in there too.  Here's just a small selection…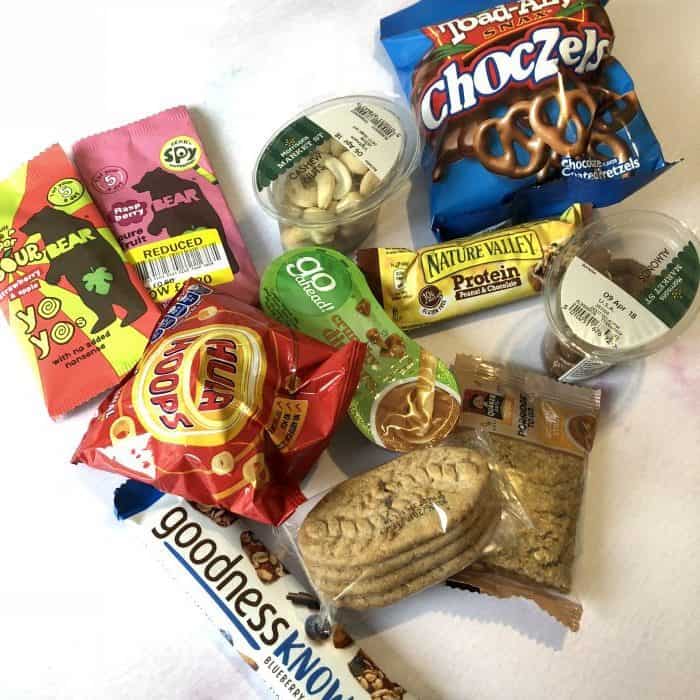 I don't want her to have to spend a fortune at service stations and on snacks through the day when she's away and up the mountains but I know she's going to get hungry.  The things I've bought are things that are filling, will last the whole time she's away and can be popped into a pocket or her rucksack without taking up much room.  It's cost me much less to buy here in multi-packs as she would spend away and now she can use her money for other things – like hot chocolates with marshmallows when she's on the slopes.  There's also a couple of bottles of Robinson's Squash'd which is the super concentrated fruit squash in the small bottles.
Before I go on to number four, can we just go back to number one a minute?  I'm sat here writing this and the smell is honestly amazing.  I'm using the Zoflora Winter Morning and it is gorgeous.  It's only a limited edition though so I think I need to stock up!
4) Did you catch my post on Tuesday about how to get a great deal when you upgrade your camera equipment?
I'm now the proud owner of a shiny new camera and it cost me a fraction of the cost it's selling for in shops and on Amazon!
5) It was Master Frugal's 13th Birthday this week so we decided to go out for a family meal to celebrate that and as a send-off for Miss Frugal going away this morning.
I used £20 of Tesco Clubcard points and boosted them so we had £80 of points to redeem against the bill at our local Chef and Brewer.  It'll probably be the last time we do this though as I've heard that the Tesco Boost scheme is ending and we won't get as much for our points.
At least this time though, we had a free meal and a lovely time together.
As usual, we've been having some really good discussions this week over in our Live Well, Spend Less Facebook group.  We'd love to welcome you to our little community if you fancy popping in.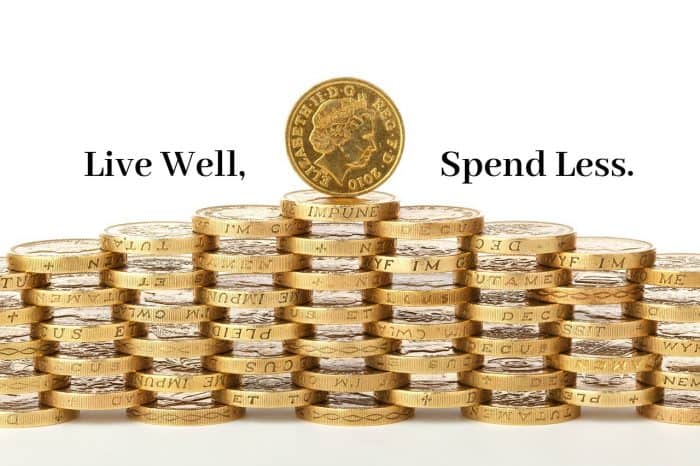 As always, we'd love you to join in with us by sharing your five frugal things from week – whether it's an Instagram picture (#5frugalthings), a blog post or even a video.  Just add your link to the linky at the bottom of this post.
You don't have to share five things you've done, anything thrifty or frugal that you've been doing is perfect.
You're more than welcome to copy and paste the badge above but it would be even better if you could let your readers know that you're linking up with the five frugal things linky by adding a little line to the bottom of your post like this one:
I'm linking up with this Cass, Emma and Becky in this week's 'Five Frugal things I've done this week' linky.
Don't miss out on future posts like this – receive updates directly to your inbox by email by adding your email address here and hitting subscribe. You can also follow me on Twitter, BlogLovin or Networked Blogs and I'd love to see you over on my Facebook page and on Instagram.
—