1) This week we've been really trying to focus on No Spend Days and we've managed 3 since Sunday which is great for us – it would have been more but we had an unexpected school trip to pay for and I wanted to buy some flowers this morning as it would have been my brother's Birthday today.  Tomorrow won't be a no spend day as I need to pop to the shop to get some things for our holiday next week but 3 out of 7 will do me for this week.
If you want to focus on No Spend Days then I have a little no spend tracker you might like to use here.
2) I've topped up my Kindle with free books ready for my holiday next week and I can't wait to get my feet up and relax.  I'm not expecting amazing weather with it being October but I am hoping for it to be nice enough that I can sit on the terrace on a night and chill – even if I have to wear my hoodie!
3) Last Sunday I went to the Festival of Thrift which I've been doing every year since it started and as ever, I've been totally inspired by the way that people re-use everyday objects to make pretty things.  I have a million and one ideas and really just need some time to sit down and process them all.
I'll tell you more about it next week but it lived up to all my expectations again!  Over the years, we've done pottery, fabric flower making, learned blacksmith skills and much more but really for me, it's just seeing a community of thrifty people come together in such a big way that makes it a great (free) day out.
4) I found some hot chocolate powder on offer when I went shopping this week as the jars were a bit sticky as if something has been spilt on them.  I bought three of them for around the price of what I would usually pay for one and they have a use by date of Jan 18 so they'll be perfect for when I make snowman soup for  Christmas. I know it's early but I've just popped them in the garage until I need them in December. I also found some cellophane bags in the new party section in our local Morrisons which I haven't bought yet but I will closer the time.
5) I think this classes as thrifty…. I'm going to join the Women's Institute (unless I get scared and chicken out before their next meeting in October.  I know my local group have some younger people who go along so I think I might see if it's something for me!  Fingers crossed there are lots of old-style thrifty thinkers who go.
And while I've got your attention, I thought I'd just remind you of our lovely little Facebook group – Live Well, Spend Less. We'd love to welcome you into our little community if you fancy popping in to join in the discussion.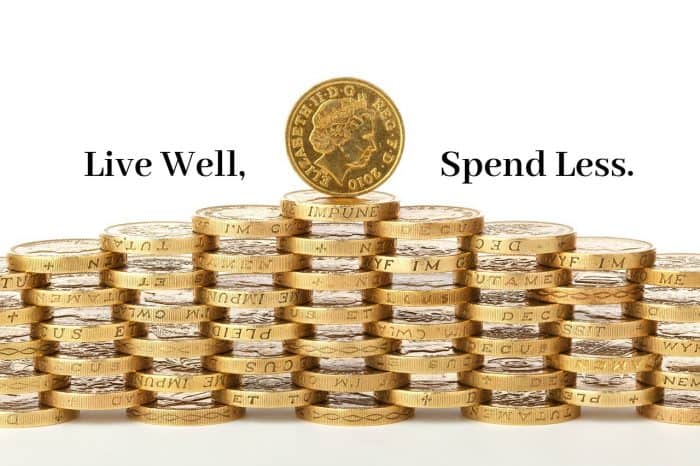 As always, we'd love you to join in with us by sharing what frugal and thrifty things you've been up to this week – whether it's an Instagram picture (#5frugalthings), a blog post or even a video.  Just add your link to the linky at the bottom of this post.
You don't have to share five things you've done, anything thrifty or frugal that you've been doing is perfect.
You're more than welcome to copy and paste the badge above but it would be even better if you could let your readers know that you're linking up with us by adding a little line to the bottom of your post like this one:
I'm linking up with this Cass, Emma and Becky in this week's 'Five Fabulously Frugal things I've done this week' linky.
Don't miss out on future posts like this – receive updates directly to your inbox by email by adding your email address here and hitting subscribe. You can also follow me on Twitter, BlogLovin or Networked Blogs and I'd love to see you over on my Facebook page and on Instagram.