1) I love starting these posts with some lovely bargain flowers whenever I can because I just love having fresh flowers in my house.  I tend to pop to the shop for them specifically on a night specifically through the week and I try not to pay for than a pound or two for the flowers that I buy.  I seem to have mastered the timing for our local supermarket to get there just after they do the last reductions which is around 7.30 in the evening for my shop.
This is actually 3 bunches of daffodils that were reduced to 25p a bunch.
I used to think of fresh flowers as a waste of money but I love having them around so I found a way to do it without spending a fortune.
2) Did you catch my post earlier in the week about how I made butter from cream?
It was genuinely delicious and considering the double cream I bought to make it with was just 9p.
3) I signed up to the TKMaxx and Homesense reward scheme this week which is something that I'd previously said no to when I've been asked because I don't really think I shop in there enough to warrant adding another loyalty card to my collection. As much as I love the shop I just didn't think I'd ever earn enough points to buy anything. It turns out though that I was wrong about the type of loyalty card that it is.
For starters, there's a different reward featured every month on the site that you can apply for as long as you've spent on your card that month – this month it's a free bunch of flowers delivered through your letterbox and they have 1000 to give away so I think I'm in with a good chance!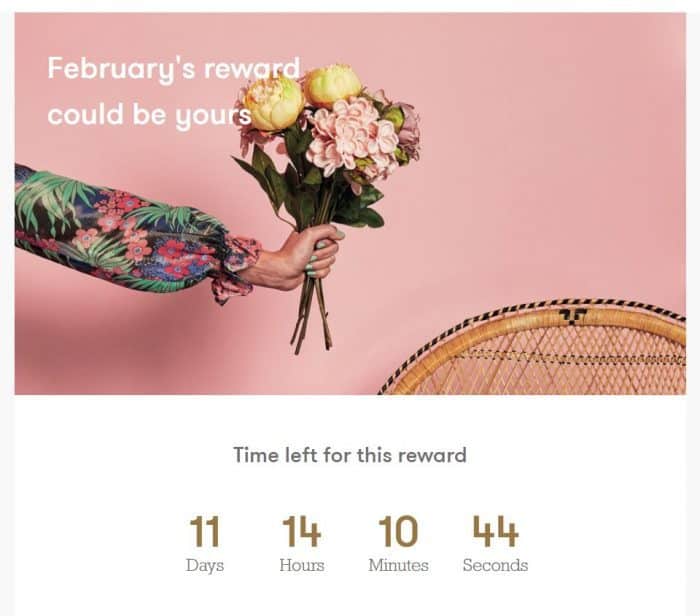 I've uploaded the details from my receipt last weekend and by Tuesday they were showing on my account with them so I could apply.   I'll no doubt share them on Instagram  if I'm lucky enough to get them. 😉
It also says that I'll get random surprise and delights through the year along with invites to special events but even if I'm not impressed with any other part of the rewards scheme, at least I'll get a free gift every now and again.
4) Miss Frugal wanted to paint the feature wall in her bedroom white this week to match the rest of the walls so we had a good hunt through the garage as I was sure that we had some white paint left from painting the kitchen.  I couldn't find any but I did find the paint we had leftover from when we painted her feature wall.  I quickly asked on Facebook if anyone wanted to swap my lovely 3/4 full turquoise paint tin for a bit of white paint.  I had a swap within the hour and lucky Miss Frugal got her feature wall – even if she did have to paint it herself!
5) I took my iPhone to the Apple store last weekend as the battery was dying super quickly and the microphone had an issue so you couldn't hear me talking. While I was there, I discovered that they do free classes throughout the day just about every day – they cover everything from making videos to portrait photography and they even do a couple of photo walks a week. I ended up taking the quick half an hour portrait class while I waited for my phone to be fixed and learned loads in that short time.
Apparently, all Apple stores are the same so it's worth checking what free classes your store has throughout the week:
https://www.apple.com/uk/today/
As usual, we've been having some really good discussions this week over in our Live Well, Spend Less Facebook group.  We'd love to welcome you to our little community if you fancy popping in.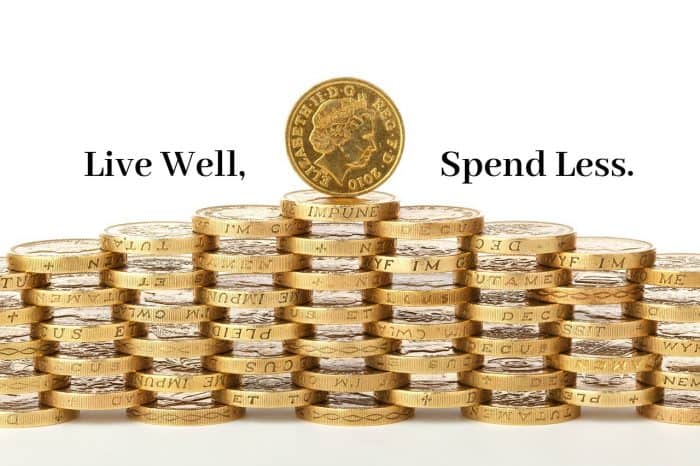 As always, we'd love you to join in with us by sharing what frugal and thrifty things you've been up to this week – whether it's an Instagram picture (#5frugalthings), a blog post or even a video.  Just add your link to the linky at the bottom of this post.
You don't have to share five things you've done, anything thrifty or frugal that you've been doing is perfect.
You're more than welcome to copy and paste the badge above but it would be even better if you could let your readers know that you're linking up with us by adding a little line to the bottom of your post like this one:
I'm linking up with this Cass, Emma and Becky in this week's 'Five Fabulously Frugal things I've done this week' linky.
Don't miss out on future posts like this – receive updates directly to your inbox by email by adding your email address here and hitting subscribe. You can also follow me on Twitter, BlogLovin or Networked Blogs and I'd love to see you over on my Facebook page and on Instagram.