Every week I share five frugal things that I've done during that week just to show you that the small things you do all add up to a great frugal lifestyle where you can learn to live a fabulously frugal life.
Before I start though, as always feel that I should say that being frugal to me is about getting the best value for our money – it's not about doing without for us or about not having nice things. We all have different financial situations and we're all frugal for different reasons. 😉
1) You know I love a good frugal floral post and the first of this week's frugal things is a double whammy!
While I was wandering around our local garden centre, I found a clearance section. 😉
I picked up a pretty pink Hydrangea bush reduced from £25 to £7.50 so I decided to treat my little patio. I did ask the man why it was reduced as it looked super healthy still and he said it was because they were making a hot tub section so they had to get rid of some of their stock – I wish I'd bought a few now as I love Hydrangeas!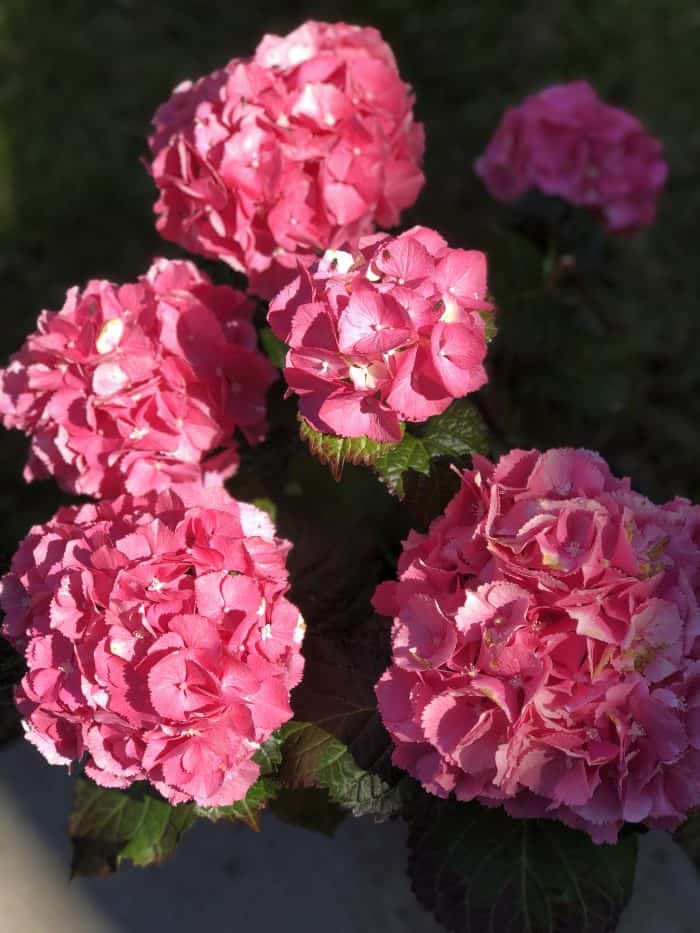 It's an absolute beauty and such an amazing colour!
2) Still on the subject of the Hydrangea bush, there were two stems of the bush that sadly didn't survive the journey home. I don't have a vase or anything that's small enough to do two single Hydrangea flowers justice but I really didn't want to waste the flowers so I recycled two glass drinks bottles and used them as vases.
I think they look quite cute – especially when you consider that it's two bottles I rescued from the recycling pile and two flower cuttings that we picked up from the bottom of the car boot. 😉
3) Remember me saying last week that we wanted to be in a better space financially?
Well this week, I overpaid my mortgage by an extra £10 which is nothing right? Wrong.
By paying that £10, I've reduced my outstanding mortgage by £10 and saved £13 in interest but that's nothing dramatic in the grand scheme of things. But every £10 I pay off is pushing me that bit closer to paying my mortgage off which I hope will be at least 10 years earlier than the term we took it out over.
4) I booked an eye test!
Nothing exciting about it other than the fact that I've needed one for ages and never got around to booking one until I spotted a voucher on the back of my parking voucher for a free one.
5) Did you catch Monday's meal plan?
This week has been a week where we've tried to focus even more than usual on keeping costs down with our meals so all of this week's meals were purely based on what we had in already. We've managed to stick to it really well which is fab!
Come over and join our fab Facebook group – Spend Less, Live Better!
As always, we'd love you to join in with us by sharing anything you've done that's been thrifty or frugal from your week – whether it's an Instagram picture (#5frugalthings), a blog post or even a video. Just add your link to the Frugal Friday linky at the bottom of this post.
You're more than welcome to copy and paste the badge above but it would be even better if you could let your readers know that you're linking up with the five frugal things linky by adding a little line to the bottom of your post like this one:
I'm linking up with this Cass, Emma and Becky in this week's 'Frugal Friday' linky.
Don't miss out on future posts like this – receive updates directly to your inbox by email by adding your email address here and hitting subscribe. You can also follow me on Twitter, BlogLovin or Networked Blogs and I'd love to see you over on my Facebook page and on Instagram.
You are invited to the Inlinkz link party!