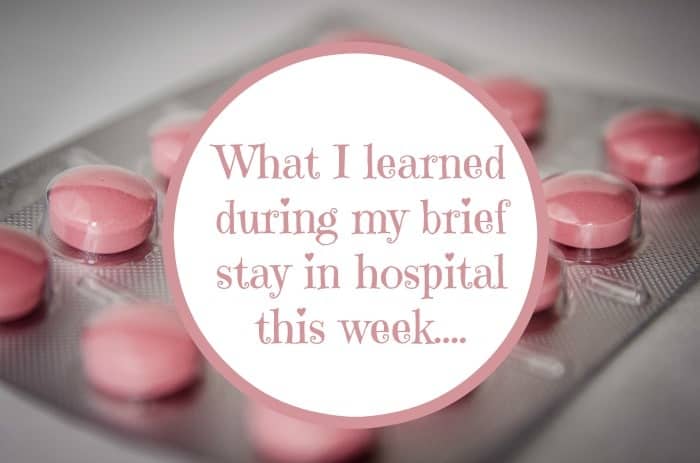 Right, first things first.
I'm all good so there's no need to worry- I've had some gorgeous messages from some of you this week which are much appreciated but there's honestly nothing to worry about. I've had a small (but painful) issue down below that has pretty much had me out of action since the end of June and this week I had an operation to sort it out.
I'm not going to lie, it hurts right now but at least I can see he light at the end of the tunnel because I haven't been me for a long time now and I was really starting to miss being me.
Anyway, I learned a few things during my hospital stay and as a first timer myself, I thought I'd share some of my pearls of wisdom with you today….
Paper pants seem to come in a 'one size fit's all' size so unless that one size if your size then I strongly recommend hanging on to the top of them when you are walking. Trust me when I tell you that having to bend over in your backless paper gown to pick your paper pants up from the floor is not what you want to be doing.
It's also a pretty safe bet that the anesthetist is NOT trying to kill you when you he tries to put the oxygen mask over your face. And to be fair if he was, he's already got a tube in your arm so he could just do it that way. It's probably not worth wasting your breath telling him that you don't want him to suffocate you or refusing the oxygen.
When you come around after your operation, try not to talk too much like I did. A nurse came and got my phone from my bag for me and passed it to me without even asking me if I wanted it- presumably to shut me up. 😉
And if someone does hand you your phone before you are with it, try and stay away from messaging people. No-one wants to get a text telling them that 'in all probability, I think I'm dead' and they certainly won't appreciate 'jhkajhdkjhasgkfhlkAFG'.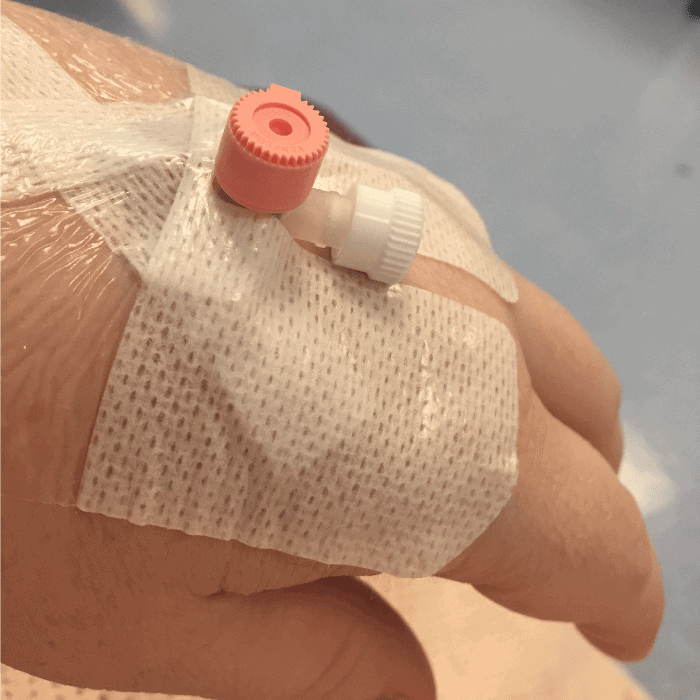 Another deterrent from having your phone out (it's totally allowed here in the ward I was in by the way) is the fact that if your hand suddenly starts to bleed massively from where the canula was, your phone will not in fact be covered for blood damage. Seriously, my trusty little iPhone 6 now has blood in all the little crevices and around the home button. It's working but only just and as for my hand, I had to move beds so they could clean up as there was so much blood!
Finally, a hospital ward is not a fashion runway so there is no point going out and buying new pyjamas, slippers and a dressing gown.  I *may* have done this and my dressing gown and pyjama bottoms are not almost totally red thanks to blood-gate!
I'm off to bed now for a sleep while the kids do all the housework – the one good thing to being told to do nothing while I recover!
Don't miss out on future posts like this – receive updates directly to your inbox by email by adding your email address to the box on the top right of this page and hitting subscribe. You can also find me on BlogLovin, Yummly and Networked Blogs and I'd love to see you over on my Facebook page and on Instagram.