Reward Flight Finder helps Avios collectors find the best reward seats for international flights!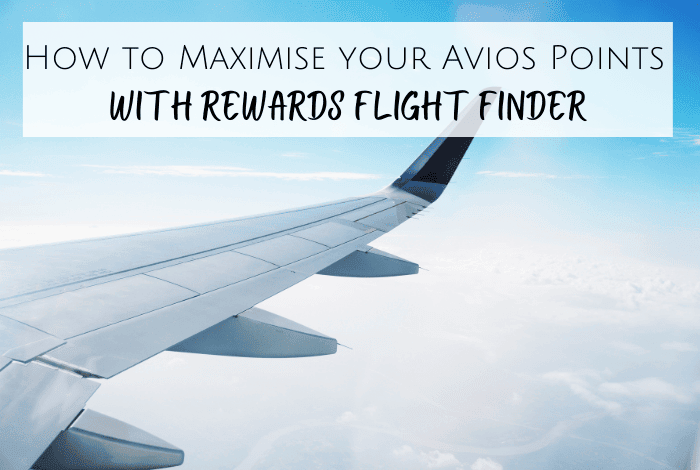 I've been super lucky in the last three or four years and have been able to travel to Los Angeles, San Francisco and New York a couple of times with the kids and we've made some unbelievable memories that I think we'll all carry with us for a long time to come!
I generally travel with British Airways because they do the feeder flights from our local airport to London for super reasonable prices which cuts out a huge amount of hassle for us and makes the journey so much easier. Travelling with British Airways does mean that I've collected quite a few Avios points which for my first couple of trips, I really had no idea what they were but then I got wise and realised that they were actually fantastic to use to book reward flights.
And once I realised how many points I'd accumulated without even really realising it, I looked into where else I could collect Avios points and found that points can be collected in so many places – when I'm doing the food shop, filling up at the petrol station and when I book more flights (something I'm planning as we speak).
There's also extra ways to boost your balance by taking advantage of special offers, such as upgrading your bank accounts to those offering Avios points bonuses and switching to credit cards that allow you to collect points as you spend. Right now, through the British Airways Executive Club e-store, John Lewis, Asos, and Apple are offering up to 6 points per £1 you spend, so it's easier than most people realise to build up a balance of points pretty quickly.
But while points can be easy enough to earn, I've found that it can actually be quite difficult to navigate the British Airways website to find the availability of the rewards flights – which is where Reward Flight Finder steps in.
Reward Flight Finder tracks BA reward seat availability 24 hours a day, and alerts members when seats are released, potentially saving them time and money, as well as the hassle of repeated searches on BA and believe me, as someone who has spent a LOT of time researching flights and trying to find availability on the Reward flights, this is big! 😂
Let me tell you more about them…
So how does Reward Flight Finder work to offer Avios collectors champagne travel at lemonade prices?
BA allows customers to collect Avios points through flight bookings and onboard purchases. Whilst they're easy to accumulate, it can be harder to use them to secure reward seats – especially to popular destinations like Cape Town, Barbados, Miami, Sydney, the Maldives and Dubai.
BA doesn't have a reward seat alert system and customers need to search each destination and date separately, rather than being able to search multiple options all at once. It's made even harder to find your Reward flights as BA release seats anytime, day or night.
They guarantee that 4 Business class, 2 Premium Economy and 8 Economy seats are released when the flight first comes into the booking system with more seats being released closer to the departure date, including First Class, depending on how many other seats are sold.
Reward Flight Finder tracks these seats and gives members the chance to snap them up straight away; showing on one single search page, for a full year ahead, all available dates, the number of reward seats available, cabin class, and the number of Avios points needed to secure the seat which is much better than having to keep going backwards and forwards checking – I have learned to hate this screen…
Reward Flight Finder Subscriptions
Reward Flight Finder has several different levels of membership, allowing customers to utilise the best tools for them.
Bronze:
This free subscription provides an alert when the members desired flights become available and the potential to set up 2 active destination searches at once
Silver:
For £2.99 a month customers receive hourly alerts if their desired flight becomes available, 5 active destination searches and unlimited searches using our Flight Finder tool
Gold:
Currently available on a limited time offer for just £4.99 a month, customers benefit from instant alerts to notify them of availability, 20 active searches and unlimited use of Flight Finder.
Right now they're offering a free 14 day trial of Gold membership.
How to get the most from your Reward Flight Finder subscription:
Use Map view: Silver and Gold subscribers can use the map view which allows people to see all available destinations in one place.
This is great for people who don't know where they'd like to go, or those open to a little inspiration, as they can enter their requirements and map pins for each available destination will pop up.
Create alerts as early as possible: BA releases seats 355 days before departure date, so to grab seats first, set up your alerts as soon as you can.
Choose a few destinations: Set up several alerts and choose wide date ranges for both departure and return to see full options of travel that tickles your fancy.
The moment you find your ideal availability, book directly with BA: Seats get booked up quickly, so contact BA as soon as a seat you'd like becomes available.
So there you have it, if you have Avios points to spend then Reward Flight Finder can help you find the seats you're looking for with much less hassle than you probably realised.
Don't miss out on future posts like this – receive updates directly to your inbox by email by adding your email address here and hitting subscribe. You can also follow me on Twitter or BlogLovin and I'd love to see you over on my Facebook page and on Instagram. If you're interested, you can find out more about me here and while I've got your attention, if you're wondering why some of my posts lately are a little bit less frugal then have a read of this post. 😉 This is a collaborative Post!
Do your future self a favour – Pin this post for later: