Do you have any idea what a 'dump' recipe is?
I didn't until I started researching batch cooking recipes but now, thanks to Pinterest, I can tell you that a dump recipe is a recipe that you put together in a zip-lock bag (or other container) and put in the freezer before cooking.
You then get it out the night before you're ready to cook it so it's defrosted in time for when you're ready to cook it and because you've already prepared the ingredients, you don't have to do anything else other then cook it either in the slow cooker or in the oven.
Lemon and Garlic Chicken 'Dump' Recipe
3 medium sized chicken breasts
2 tablespoons olive oil
1 tablespoons lemon juice (or the juice of 1/2 lemon if you have fresh lemons)
2 teaspoons crushed garlic
1 tablespoon parsley (dried is fine)
You just add your chicken breasts to your zip-lock bags and then add the rest of the ingredients (I put the bag inside a large glass or mug to make it easier and less messy. When everything is in the bag, give it a good squish to mix them together, let them marinade for a while and then pop in the freezer.
When you're ready to cook the meal, let the bag thaw in the fridge overnight and then transfer to an ovenproof dish or the slow cooker – if you're cooking the chicken in the oven, you want to cook them at around 180 c for between 25 and 35 minutes whereas cooking them in the slow cooker will take between around 6 hours. Obviously, I don't need to tell you to make sure the chicken is cooked through and not pink before you eat it….
It was delicious and started me thinking what else I could make up in advance like this.
Here's a few of the things I thought about:
Gammon steaks / chicken / pork steaks with barbecue sauce.
Slices of cooked meat in gravy leftovers – these meals would just need defrosting and popping on a plate to heat in the microwave.
Chicken wrapped in parma ham with some homemade tomato sauce.
Chicken with honey and mustard marinade.
Gammon with a small tin of pineapple chunks and the juice from the tin.
The sauce for tuna pasta bake – then I would just have to cook and add the pasta.
Casserole beef with frozen vegetables ( I already have bags of veg in the fridge already which I have portioned to just the right size to add to a casserole).
Mince, onion and veg.
Mince with homemade tomato sauce, onion and herbs to make up spaghetti bolognaise.
Mince with chilli beans, chilli and onion and homemade tomato sauce.
All of the above ideas would literally just need taking out of the freezer the evening before I wanted them and they'd be defrosted by the time I get up the next morning ready to be popped in the slow cooker.
How easy is that?
If you liked this recipe you can save it to your own recipe box if you use Yummly – just click on the YUM icon at the bottom of this post.
Don't miss out on future posts like this – receive updates directly to your inbox by email by adding your email address to the box on the top right of this page and hitting subscribe. You can also follow me on BlogLovin or Networked Blogs and I'd love to see you over on my Facebook page and on Instagram.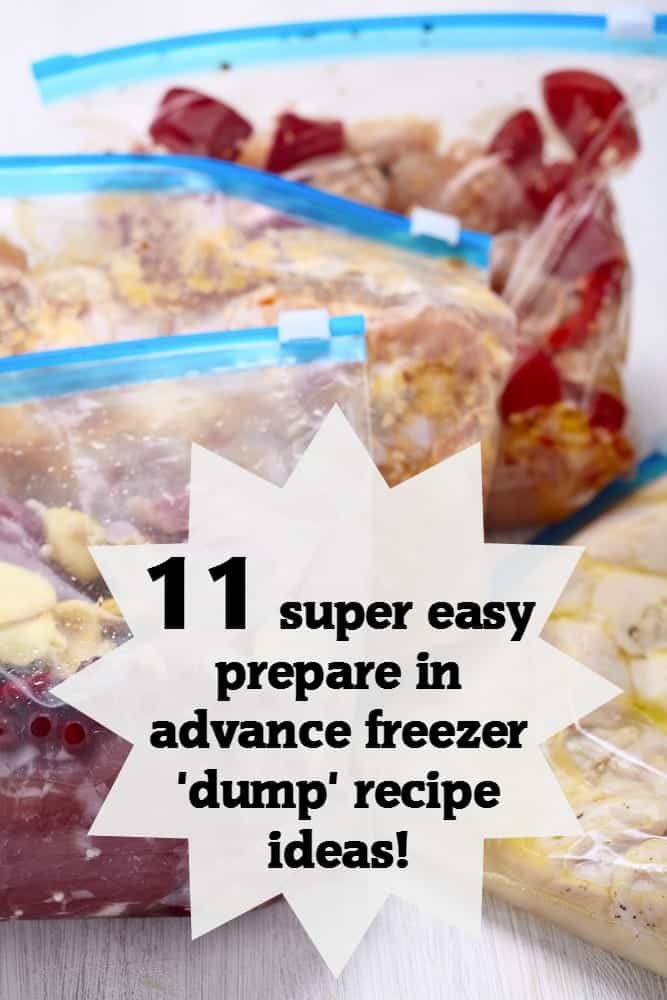 Image credit: Shutterstock, Elena Shashkina