This cute little daily Slimming World tracker is exactly what you need if you're following the Slimming World plan!
Before I share my daily Slimming World tracker with you, I thought I'd tell you why I'm sharing it with you today. ☺️
The day that Slimming World classes were cancelled at the start of Lockdown was the day I gave myself a bit of a free pass under life got back to normal. I didn't have time to go to the online Zoom alternative classes as I was always at work when they happened snd to be fair I decided that there was enough going on in the world and that I'd just get right back into it when life got back to normal.
Two things I wasn't counting on though…
1) Who had any idea that we'd get to August and still be struggling with normality. Slimming World classes are potentially going to be able to get back to face to face meetings this month which is a good four months after they had to stop.
2) In the four months since I've been to a Slimming World meeting, I've had free food and drink at work and very little spare time so I've been way off track and I know for a fact that I've put back on a lot of the weight I lost.
I'm not beating myself up over it though as there's been much bigger things going on in my world so I just paused all things Slimming World. I started thinking more about it again in July and now that August is here and meetings should be able to get started again then I'm going to really get back into it.
Which leads me back to my daily Slimming World tracker. 🙂
The one thing I always struggle with is writing things down which is the best way to make sure that I'm on track but I couldn't find something that tracked the things I wanted to keep a check on so I ended up just making my own!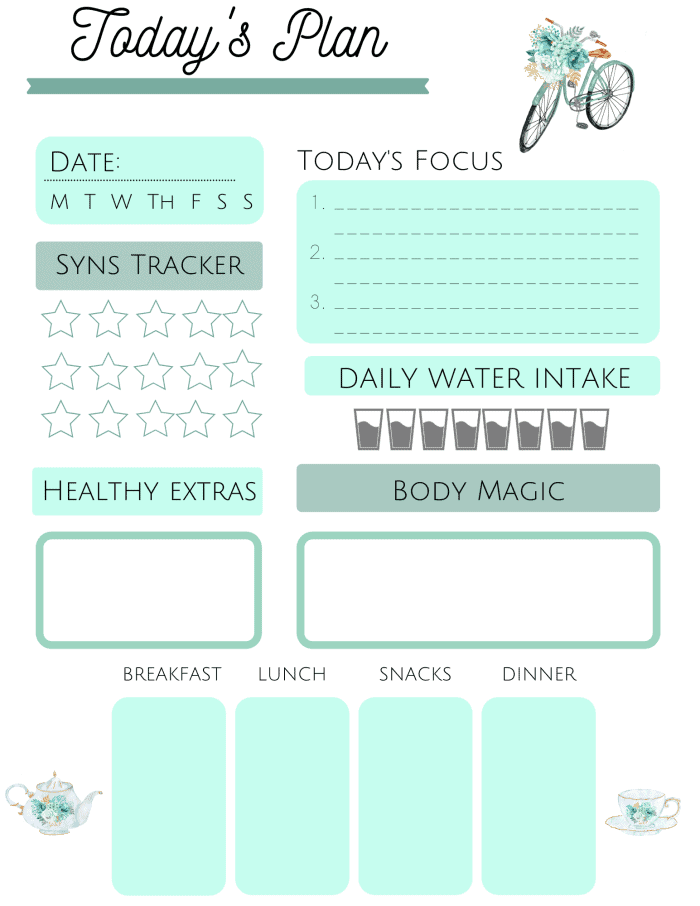 You can click on the image above and it'll take you to the PDF version if you want to print your own Slimming World tracker out to use to keep you on track.
Don't miss out on future posts like this – receive updates directly to your inbox by email by adding your email address here and hitting subscribe. You can also follow me on Twitter or BlogLovin and I'd love to see you over on my Facebook page and on Instagram. If you're interested, you can find out more about me here. 😉