This month's 'Blast from the Past' post is one that I was reminded of this week when I had to threaten Master Frugal with confiscating his Xbox controller if he didn't get his room tidied.
I remembered the electronics 'prison' that we made and used for a good few Summers and I thought with the long Summer holidays ahead of us that it was a good time to share again!
My children are pretty well behaved most of the time and I rarely have cause to tell them off for anything more serious than a bit of attitude or tidying up after themselves.
I know I'm lucky in that respect but I do find punishing them to be quite difficult because it's usually only small things that I have to have words with them about and it doesn't feel right grounding them or giving them big punishments for such small things. Does that make sense?
So a couple of week's ago I started a new punishment system to make sure that the little outbursts of attitude, the arguments between themselves that end up with one of both of them being mean and the forgetting to tidy up after themselves didn't go unpunished.
I hit them where I knew it would hurt them (figuratively speaking obviously) and made an electronics prison…
You might not be able to read the writing on there as it's not that clear but it says '1 Job + A Better Attitude will release one item'.
If I see the slightest sign of an attitude or a sulk from either of them then I remind them about the box and if it develops then I take one (or more depending on the severity) of their electronics and put it in the box.
The threat alone is usually enough to either snap Miss Frugal out of it and if she can't then she often takes herself off to her room until she's over it to avoid losing her precious phone! Master Frugal usually ends up with his Xbox controller in there or his iPad but almost as soon as they're in, he's asking for jobs to release them again.
I chose to go for the electronics because whilst they're not on them all the time by any means, they are used daily and both of them would miss not having them.
I could have gone for other options but I don't want to ground them for the small things as they don't really warrant a punishment like that and also I want to encourage them to enjoy the Summer outside – not force them to sit in the house and mope around all day. I even considered banning the trampoline as they love that but again, why stop them doing something that's good for them and outside.
This is what works for me right now – a short punishment that they can reverse by changing their behaviour and doing a quick job!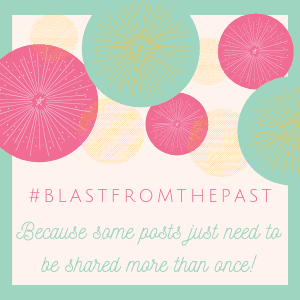 Don't miss out on future posts like this – receive updates directly to your inbox by email by adding your email address here and hitting subscribe. You can also follow me on Twitter, BlogLovin or Networked Blogs and I'd love to see you over on my Facebook page and on Instagram. You can find out more about me here.