It's been a while since I shared a garden update…
So, there's good news and there's bad news!
First up, the bad news… The Christmas tree seems to be dying a slow death in the corner of the garden despite all of our efforts to keep it alive – we've moved it, we've repotted it and given it everything it could possibly want or need and it's still not looking good for it!
Secondly, the blueberry bush has disappeared. It was looking a bit feeble and literally just looked like a twig in a pot the last time I remember seeing it. Then last week, I noticed that the pot was twigless so I think one of the dogs must have thought it was fair game and decided to claim it for themselves. 😉
And the garlic plants that we had have just wilted and like the Christmas tree, they seem to be beyond help at this point.
There is good news though… we have a beautiful hydrangea brightening up our patio and it's not only gorgeous but it was also a complete bargain at just £7.50 reduced from £25.00.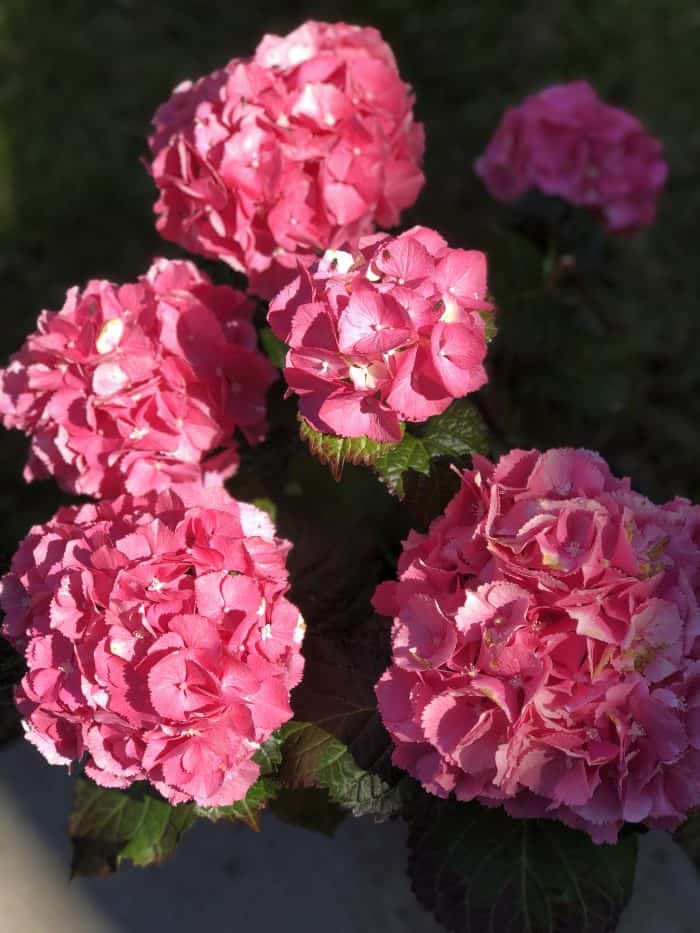 Our herb garden is looking good although the leaves on the basil plant never grew back after we picked them so we're basil-less at the moment.
We've had lots of lovely strawberries from our hanging strawberry plant but I think that might be done with now as we haven't had any for a good week or so now. We're going to keep on watering it though just in case.
Our raspberry and blackcurrant bushes are looking good even though we've re-potted them into pots rather than planting them in the ground as we should. We want to stick to container gardening really as our soil is rock hard and nothing ever grows well when planted in it so we're hoping that the fruit bushes will do OK in the pots.
Moving on to the greenhouse, we're looking good! We have mini cucumbers, tomatoes, mini sweetcorn, chilli and green peppers that are all doing well.
If you've not seen my greenhouse before, here's a little photo of it…
It's a cute little half sized wooden greenhouse that we painted to look all pretty. 😉
Miss Frugal has been put in charge of the watering and gardening this Summer and so far, she's taking her responsibilities pretty seriously so hopefully, we'll have a successful harvest this year.
Don't miss out on future posts like this – receive updates directly to your inbox by email by adding your email address here and hitting subscribe. You can also follow me on Twitter, BlogLovin or Networked Blogs and I'd love to see you over on my Facebook page and on Instagram. You can find out more about me here.