Last Saturday morning, I took the plunge and joined my local Slimming World group and I thought there's no better way to hold myself accountable for sticking to it than by telling you lovely people. So, here's the story of the first (hopefully of many) weeks on my weight loss journey!
I've been to Slimming World before a good few years ago and found it quite easy to lose weight following the plan which is by far the easiest 'diet' to follow that I've ever come across. I was doing quite well when I had a few health issues in 2016 which meant I needed an operation to put things right and after that, I just never seemed to be able to get my head back in the game.
I'd decided after I was well again that I was going to start again but in my wisdom, I thought that it was so simple that I could do it myself without the cost of the weekly groups – I think I even put it in one of my five frugal things posts at that point that I was going to go it alone to save money but I've found it so hard to stick to it consistently without the motivation of the weekly meeting.
I realise now that the lovely people who I met at the weekly meetings were my support network and the stories they told were my inspiration. I'm the sort of person who needs to hear what's working and what's not working for other people and I need all the ideas I can get to keep my meals varied and interesting.
So, I've learned that doing it myself at home isn't for me although I understand that for lots of people, it's exactly the right thing for them. For me, joining the group was the only way I could see myself actually succeeding so that's why I'm happy to pay each week.
My favourite meal of the week has been by far the Slimming World Syn Free Pizza that I shared with you on Monday.
I had that and a few Slimming World chips for my tea last Saturday night and it was AMAZING! The kids thought it looked that nice that they requested it for tea on Monday.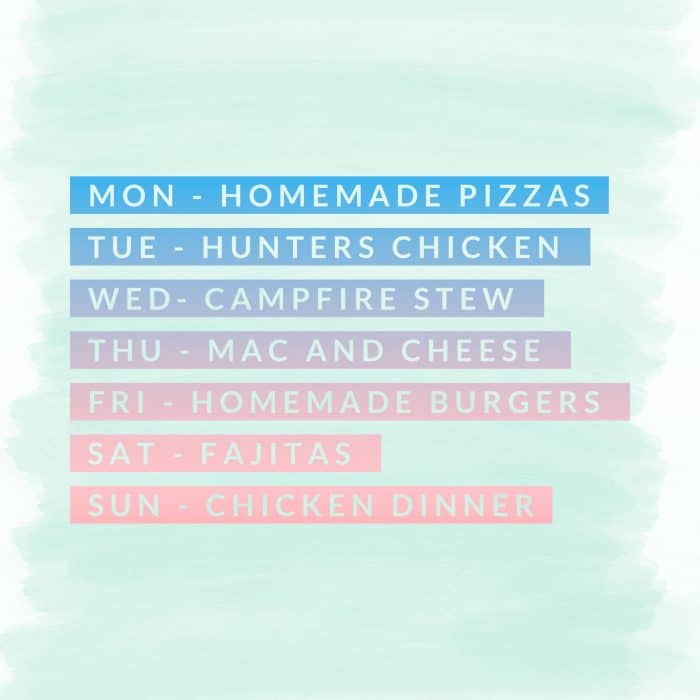 The rest of the week I mostly adapted meals that everyone else was having to save cooking separate meals other than Tuesday when I made cajun chicken and rice for myself instead of having Hunters chicken and then on Thursday I had tuna and sweetcorn with pasta rather than macaroni cheese.
My packed lunches were a bit of a struggle at the start of the week though because I just didn't have the time to sort something the night before. It was a case of just grabbing some bits in the morning as I rushed out of the door which wasn't great as I was so hungry by the time I got home. Mr Frugal saved the day on Wednesday night when he came home with a stack of Weight Watchers ready meals to last me the rest of the week. They were on offer at £2 each and he bought me them to try and save me some time as all I ever do at the moment is moan about not having enough time at the moment. The time saving is well worth the small amount of syns in the meals. 😉
I feel like I've done well this week and only had one day (yesterday) where I came home from work and was super hungry even though I ate the equivalent of a whole supermarkets fruit and veg section.
So, that's how my week went – shall I tell you how much weight I lost?
**Drum roll**
I lost 4lbs which is a great start! I'm really pleased with my first week and I'm really looking forward to week 2!
Don't miss out on future posts like this – receive updates directly to your inbox by email by adding your email address here and hitting subscribe. You can also follow me on Twitter, BlogLovin or Networked Blogs and I'd love to see you over on my Facebook page and on Instagram. You can find out more about me here.