Every week I share five frugal things that I've done during that week just to show you that the small things you do all add up to a great frugal lifestyle where you can learn to live a fabulously frugal life.
Hey! 👐
1) Did you see my Pre-Loved bargains post the other day? If you did then you'll have met my new favourite dress…
As I was putting it back away in my wardrobe after taking this photo, I noticed some little bleach-like stains at the bottom so it must have got splashed with something when I had it on. They look way worse in this picture as it's zoomed right in but you can see what I mean, it's too obvious to wear without doing something about it.
I considered dying the whole dress black as my first option but I love the deep green colour of it so I ordered a fabric pen in green from Amazon for £3.02 (I know, random price) to see if I could colour in the spots. It worked enough that I can wear it this weekend but honestly, I think the dress is just going to need to be dyed which makes me a bit sad but I do love it enough that even in black I think it will still be one of my favourite dresses.
2) I redid my monthly budget planner so I'm set for 2022! I should have done this at the start of the year like I usually do but I just didn't have the time to sit and give it the attention it needed.
I used my own monthly budget planner printable and after I'd finished, I realised that I'd stopped focusing on my spending so much so the amount of money that I should have left over was considerably less than the amount of money I actually have left over at the end of the month so I need to get back into it. I haven't used my budgeting envelopes since contactless became the preferred way to may in most places and using my card means I find it harder to track what I'm spending so I need to find a way to track it better. I've got my thinking cap on but at least I've done my budget and have some ideas on where I can cut back.
3) After I did my budget, I set up a small monthly mortgage overpayment which is something I talked about in more detail over on my Five Frugal Things I want to do in 2022 post a couple of weeks ago. I won't go into it again here but basically, I stopped my larger overpayment a little while ago to reinvest the money elsewhere and now I want to start to overpay the mortgage again but need to take baby steps as I don't want to over-commit. I've started with a small amount but even £20 a month will help reduce it down quicker and my plan is to increase a little bit more every couple of months as well as making random overpayments when I can.
4) One of my New Year's Resolutions was to get back to doing more of the things I love, whether I'm good at it or not. 😂. This means more getting outside with my camera (which has been gathering dust on a shelf for a couple of years now) and more doing creative things like baking and making.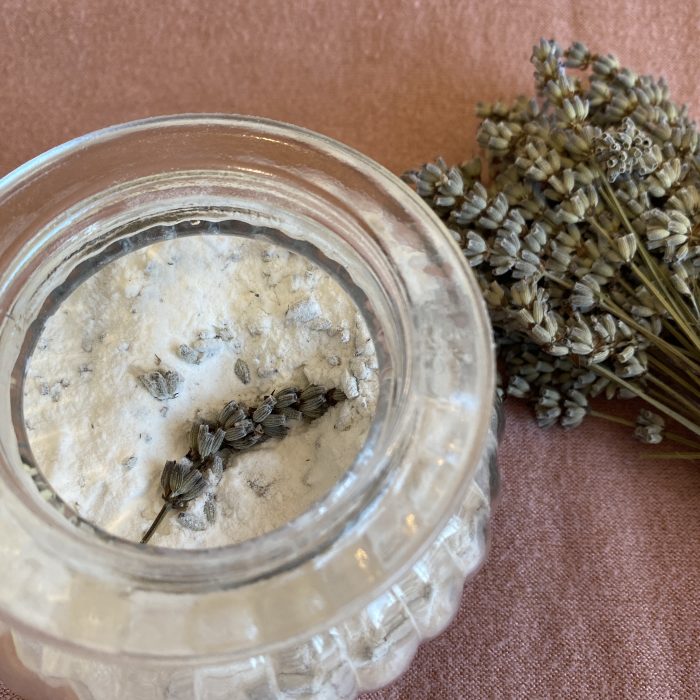 I went through a stage where I made lots of my own cleaning products but then life got a bit crazy and I stopped prioritising things like this. Last weekend, I made a start at getting back into it by making some of my homemade scouring powder and a batch of fizzy toilet bombs. Small things like this make me happy which I know seems silly but I enjoy the process of making something practical look pretty and I like knowing that I'm using my own cleaning products with no chemicals in them for less money than I would pay for them if I was buying them in a shop.
5) I sold a pair of Zara jeans on Vinted this week for £5 which I was super pleased with as I bought them for 50p from the bargain rail in my local charity shop. I bought them for me thinking they would be lovely on but despite them being my usual size, I literally couldn't get them over my bum. I then looked again at the sizing and I must have misread it in the shop – no doubt in my excitement to get such a bargain – as it was actually three sizes smaller than my usual size. Phew!
I'm disappointed as I liked the idea of the baggy jeans rather than my usual skinny style or jeggings but I knew they were unlikely to suit me when I bought them and it was only the fact they were 50p that made me buy them.
Come over and join our fab Facebook group – Spend Less, Live Better! We've hit 35,000 members in the group now so it's a great place to be and I've got Miss Frugal in there helping me out now.
As always, we'd love you to join in with us by sharing anything you've done that's been thrifty or frugal from your week – whether it's an Instagram picture (#5frugalthings), a blog post or even a video. Just add your link to the Frugal Friday linky at the bottom of this post.
You're more than welcome to copy and paste the badge above but it would be even better if you could let your readers know that you're linking up with the five frugal things linky by adding a little line to the bottom of your post like this one:
I'm linking up with this Cass, Emma and Becky in this week's 'Frugal Friday' linky.
Don't miss out on future posts like this – receive updates directly to your inbox by email by adding your email address here and hitting subscribe. You can also follow me on Twitter or BlogLovin and I'd love to see you over on my Facebook page and on Instagram. If you're interested, you can find out more about me here. 😉
You are invited to the Inlinkz link party!