We first shared our recipe for these super cute little hot chocolate cookies back in 2013 and over the years we've made them again so many times. For some reason though, I've never got around to taking some new photos to replace the not-so-good photos that I took back then – probably because half of them 'disappear' as soon I take them out of the oven usually.
Anyway, I've made a batch today ready for everyone getting back in from the football later on and because I actually had time to play before they get home and tuck in, I've actually managed to take a few photos. I've added them into the post but I've left the old ones in too so you can see the difference (I hope)…
One of the nicest feelings in the world (probably only second to new bed feeling) is getting in from work on a cold, dark night after a long day at work, shutting the curtains to block out the world and snuggling up on the settee with a mug of hot chocolate topped with marshmallows.
We didn't set out to make hot chocolate cookies but right at the last stage of making these cookies, we decided to add mini marshmallows instead of chopped nuts along with the chocolate chips which reminded us of hot chocolate so hot chocolate cookies were born.
I'll be upfront with you though – they're definitely not the prettiest cookies you'll ever see but they really are some of the tastiest you'll ever try!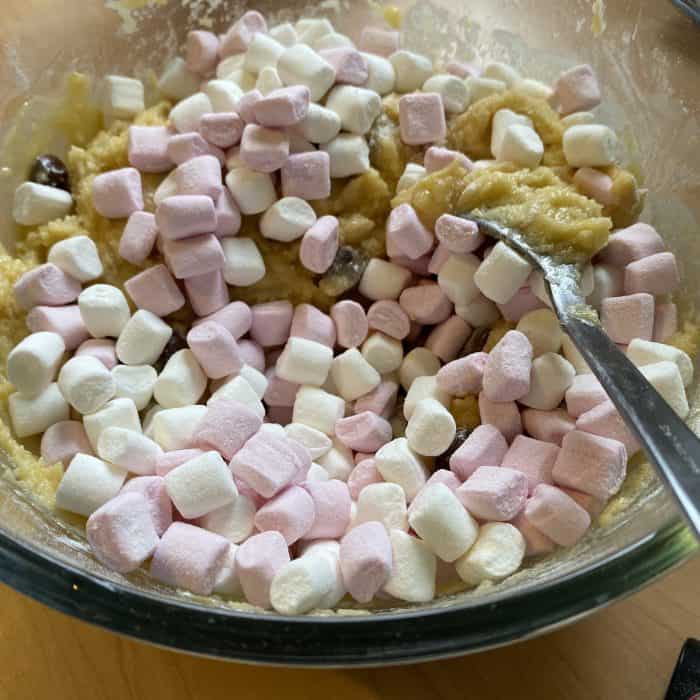 Hot Chocolate Cookies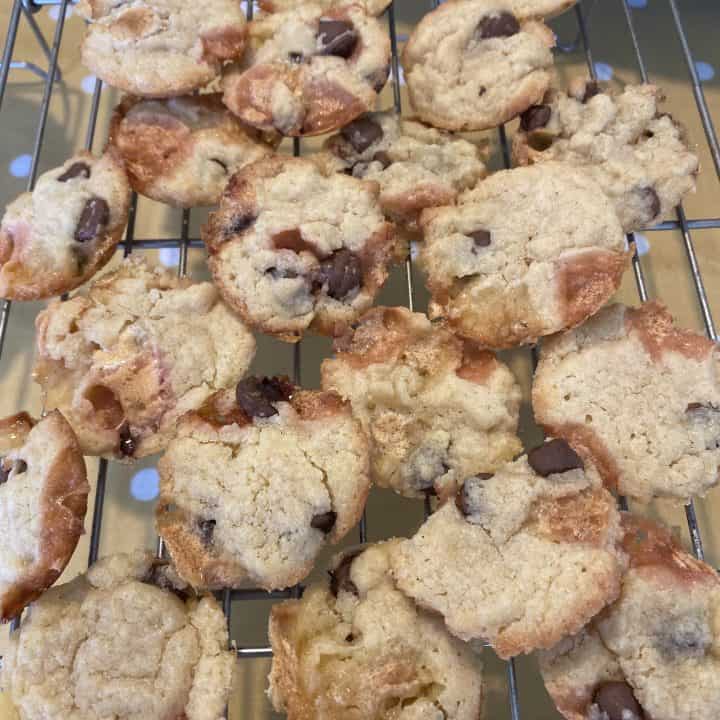 Hot Chocolate Cookies....
Cook Time:
12 minutes
10 seconds
Total Time:
22 minutes
10 seconds
These super cute homemade hot chocolate cookies are one of my favourite types of cookie and since we first made these in 2013, we've made them time and time again.
Ingredients
225g sugar
300g plain flour
200g melted butter
1tsp vanilla essence / extract
1tsp of baking powder
A pinch of salt
1 egg
50g mini marshmallows
125g chocolate chips
Instructions
Stir together the melted butter and the sugar.
Add the flour, vanilla, salt and baking powder and then get your hands in and knead it all in together.
Add the egg, marshmallows, chocolate and the butterscotch if you're using it and knead the mixture until it resembles a dough although it will look stickier than you might expect it to look. If it really does look too sticky, just add a little extra flour.
My original recipe called for you at this point to grease a baking tray and add small balls of the mixture to the tray leaving lots of space between the cookies as they will definitely spread out lots but the last few times I've made them, I've actually done something a bit different. I have a little baking tray for cakes with rounded little moulds so I've been using that to stop the dreaded cookie spread.
Bake at around 180 c for around 15 minutes.
Let them cool down on the baking tray for a while before you transfer them to a rack to fully cool down.
Notes
Leave for as long as you can before you remove the cookies from the baking tray as they'll be soft and squishy. I was a bit eager today so some of ours look a bit iffy - it doesn't affect the taste in any way but just something to bear in mind.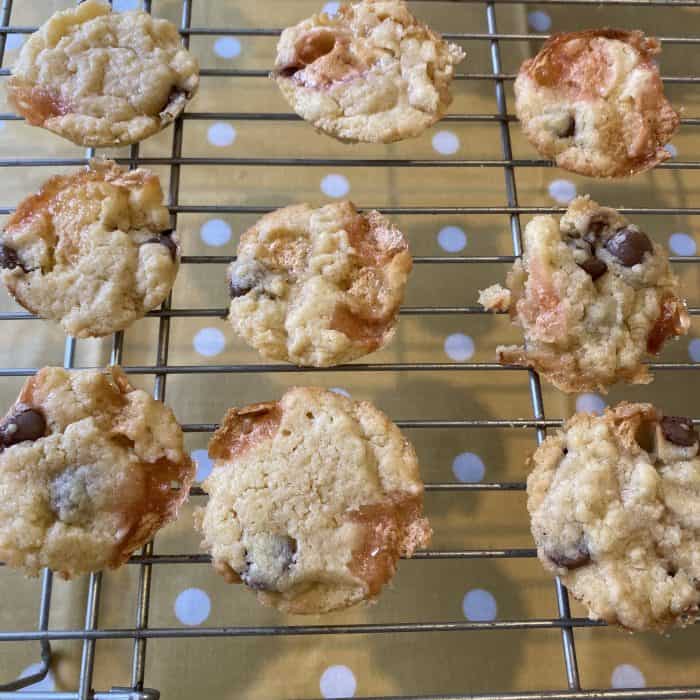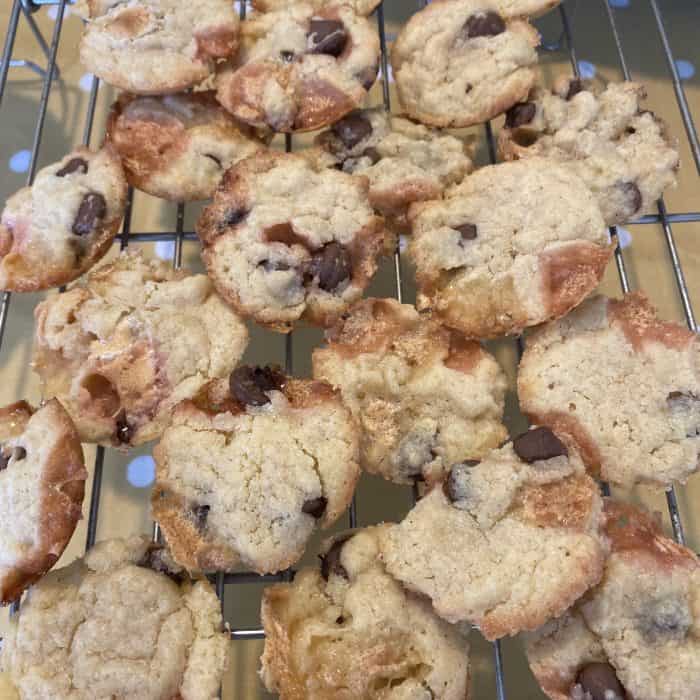 Enjoy 😉
Don't miss out on future posts like this – receive updates directly to your inbox by email by adding your email address here and hitting subscribe. You can also follow me on Twitter or BlogLovin and I'd love to see you over on my Facebook page and on Instagram. If you're interested, you can find out more about me here. 😉
Why not pin these lovely hot chocolate cookies for later?