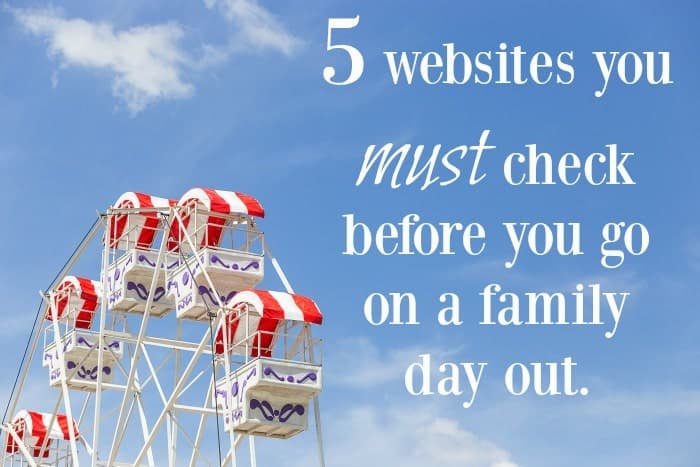 If you were going to buy a TV, you'd make sure you were getting the best deal on the TV you wanted wouldn't you?
So if you're planning on going out for the day you really should be spending a few minutes before you go to make sure that you're paying as little as possible to go wherever it is that you're going.
It takes hardly any time at all to do and could save you a fair amount so it's definitely worth taking the time to look around to check what the best deal is.  These are the sites that I check whenever we're planning to go somewhere….
1. The attraction's own website
2. MoneySavingExpert.com's UK travel forum
3. MoneySupermarket.com's voucher section
4. Cheaper Days out
5. HotUKDeals – you'll need to do a search for the place you're going as I can never seem to figure out if you can filter the deals by type!
We're planning a trip to Lightwater Valley so I've had a look for the cheapest prices -starting off on their own website where I found that the cheapest I could get tickets for is £19.50 per person with no reduction for children.  But checking the other sites, I've found that I can get 30% off those prices with a printable voucher from the MoneySupermarket.com's site.
And don't forget to check out my Theme Park top tips if it's a theme park you're off to 😉
Don't miss out on future posts like this – receive updates directly to your inbox by email by adding your email address to the box on the top right of this page and hitting subscribe. You can also find me on BlogLovin, Yummly and Networked Blogs and I'd love to see you over on my Facebook page and on Instagram.
Image credit: Shutterstock,Tanathip Rattanatum