1) We bought Master Frugal a mountain bike for Christmas which he's over the moon with!  This week, we sold his old bike on one of our local Facebook selling sites and because it was in great condition, the money we got for it will just about pay for a weekly food shop.
2) The only company who supply the superfast broadband in our street at the moment is Virgin so we're pretty much tied to them as we do use the internet a lot in our house.  We did get a better deal when we rang them the last time our contract ended but we called them yesterday on the off-chance that they could do anything to reduce our bill as a friend of ours managed to get hers reduced mid-contract term.  They made it clear that really they didn't need to do anything as we were midway through the 12 months agreement we signed on to last year when they gave us a price reduction but they did offer us a small saving of £7 a month. Not a huge saving but a saving is a saving, right?
You rarely get anything in life unless you ask so I'd definitely you should pick up the phone today and try and save some money.
3) I know I often post about bargain flowers but I do love having fresh flowers in the house and this week I've been loving these little beauties…
4) Did you see my 'What we ate in a week' post earlier in the week about last week's meals?  I feel like I'm doing quite well at meal planning so far this year.  I'm really using my freezers more than ever although I really need to give them a good sort out as I have three freezers (don't ask!) and it's very easy to lose things in one of them.  At the moment, I'm missing a frozen lasagne which is in one of the drawers in one of the freezers – no doubt buried in a pile of frozen mixed veg!
5) I had a plan to make tuna pasta bake for tea last night but when I popped to Morrisons on Wednesday night I found some sweet potatoes sat in the reduced section.  They were reduced to 8p for two so I bought a stack and changed from tuna pasta bake to sweet potato with whatever everyone wanted on them.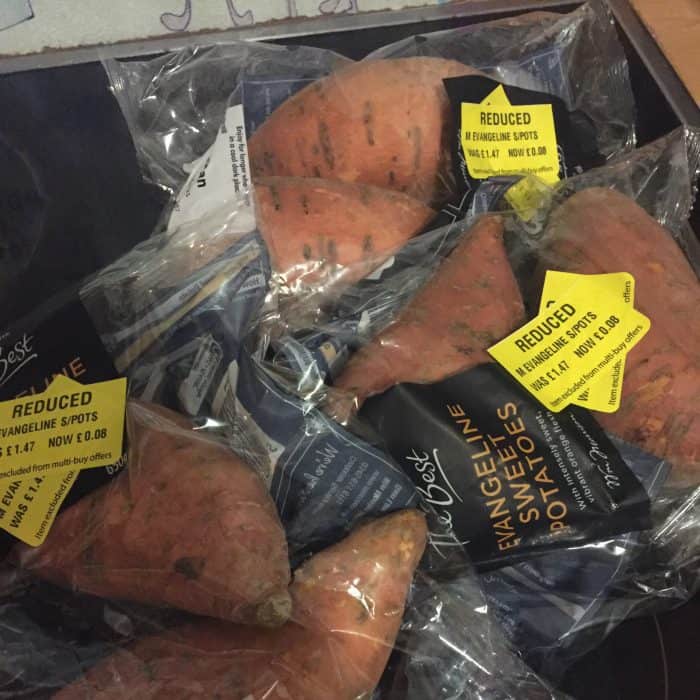 The kids had beans and cheese and we had chilli from the freezer with cheese on top and saved the tuna pasta bake for another night.
As usual, we've been having some really good discussions this week over in our Live Well, Spend Less Facebook group.  We'd love to welcome you to our little community if you fancy popping in.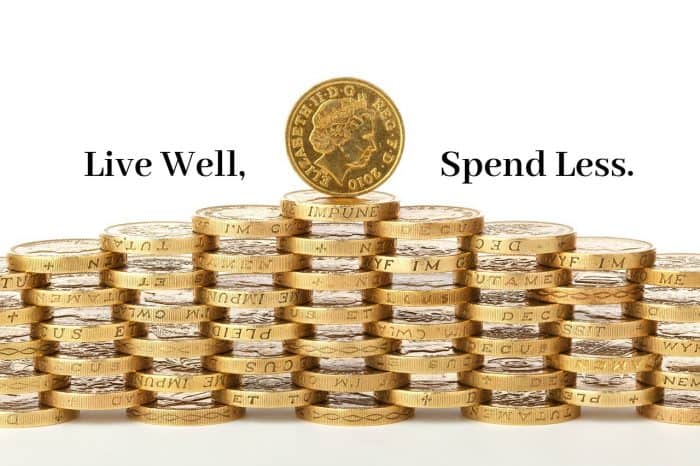 As always, we'd love you to join in with us by sharing what frugal and thrifty things you've been up to this week – whether it's an Instagram picture (#5frugalthings), a blog post or even a video.  Just add your link to the linky at the bottom of this post.
You don't have to share five things you've done, anything thrifty or frugal that you've been doing is perfect.
You're more than welcome to copy and paste the badge above but it would be even better if you could let your readers know that you're linking up with us by adding a little line to the bottom of your post like this one:
I'm linking up with this Cass, Emma and Becky in this week's 'Five Fabulously Frugal things I've done this week' linky.
Don't miss out on future posts like this – receive updates directly to your inbox by email by adding your email address here and hitting subscribe. You can also follow me on Twitter, BlogLovin or Networked Blogs and I'd love to see you over on my Facebook page and on Instagram.