1) I got my car insurance renewal through this week and was astounded at the jump in price – despite having 9 years no claims discount!  I was straight on to a car insurance comparison site and managed to save a fortune!  The moral of that story is that you should NEVER trust the auto-renew price.
I did actually call up my insurers and the lady tried to match the price but just couldn't get close so I just cancelled and got a great deal elsewhere…. And I used Compare the Market so I get a Meerkat and get the buy one get one free cinema entry throughout the year too!
2) I've been thinking about my emergency fund, or lack of, this week and have just set up a Standing Order to transfer some money across to a separate account each month so we can try and start building up a bit of money in case we ever have an emergency.  I've written a post about it that I'll share next week but for now, I would definitely urge you to think about how you could start an emergency fund of your own if you don't already have one.
I've dusted off my DIY savings jar to help me too!
3) We signed Monty up to the same vet plan that we've got Buddy on when we first got him as it's pretty good value for money and includes all appointments, flea and worming treatments, discount off food and nail clipping along with a couple of other things.
This week, we had to make an appointment to take him in as he wasn't well and even though it wasn't an emergency by any means, we still managed to get him in within the hour, thanks to a cancellation and we didn't have to pay a penny for the appointment.  I love that the appointments are free as I really was just being over cautious and would have been disappointed if I'd paid £20 just to be told he's OK and that it's just a puppy thing that will sort itself out. 😉
4) Did you see my post on Tuesday about how I start preparing for Christmas in January?  Well with my shopping last night, I bought a cheeky little £10 Amazon voucher which I've put away ready to go towards paying for Christmas next year.  I do this quite often through the year so when it comes to Christmas I have a reasonable amount of gift cards stashed away ready to help us pay for presents.
5) I have a lot of things that I want to achieve this year so I decided to make a little Winter manifesto so that they're all down on paper.  These are the things I want to achieve in the first three months of the year….
It's frugal because I used my free poster maker to make and also because there are lots of things on there that will benefit us financially as well as some things that are there to make me feel happy.  Mine is printed out and on the side of my fridge to remind me of the things I want to achieve.
As usual, we've been having some really good discussions this week over in our Live Well, Spend Less Facebook group.  We'd love to welcome you to our little community if you fancy popping in.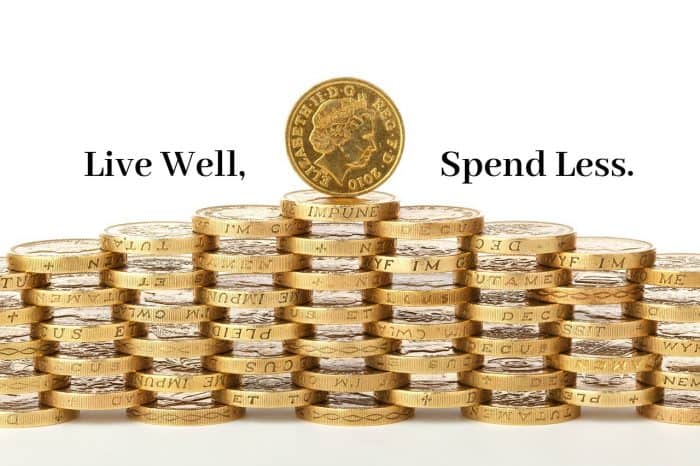 As always, we'd love you to join in with us by sharing what frugal and thrifty things you've been up to this week – whether it's an Instagram picture (#5frugalthings), a blog post or even a video.  Just add your link to the linky at the bottom of this post.
You don't have to share five things you've done, anything thrifty or frugal that you've been doing is perfect.
You're more than welcome to copy and paste the badge above but it would be even better if you could let your readers know that you're linking up with us by adding a little line to the bottom of your post like this one:
I'm linking up with this Cass, Emma and Becky in this week's 'Five Fabulously Frugal things I've done this week' linky.
Don't miss out on future posts like this – receive updates directly to your inbox by email by adding your email address here and hitting subscribe. You can also follow me on Twitter, BlogLovin or Networked Blogs and I'd love to see you over on my Facebook page and on Instagram.