Writing our annual letters to Santa is one of our Christmas traditions and probably the only Christmassy thing that we do with the kids before the 1st December.
We always do it at some point in November because (a) I like to be all bought and wrapped as early as possible so the sooner I know what they want, the better and (b) we generally send their letters to the Royal Mail Santa Service for a reply and their deadline is usually early on in December.
This year is the first year that we have no Santa believers in the house so trying to get them to write to Santa with a wishlist didn't go down well although I do have a text message from Miss Frugal and a post it note from her brother to go off for my shopping. 😉
Even though my two won't be writing to Santa this year, I know lots of you have children who will so I thought you might like these two Santa letter templates – one is for younger children who can just fill in the basics or you can do it for them and the other is for children who like to write the whole letter themselves….
Free Printable Santa Letter Templates
As always just click on the images to go to the larger version which you can print off.
How to get a reply to your letter from Santa himself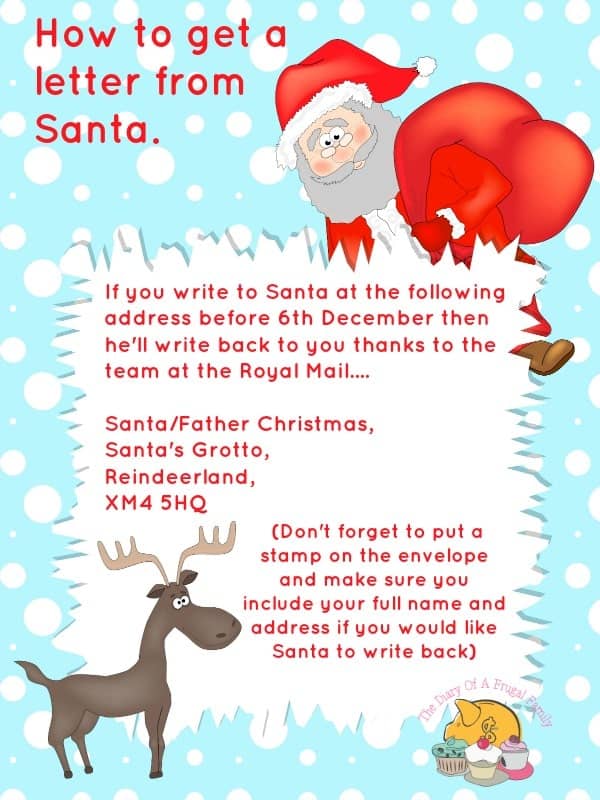 Don't miss out on future posts like this – receive updates directly to your inbox by email by adding your email address to the box on the top right of this page and hitting subscribe. You can also follow me on BlogLovin or Networked Blogs and I'd love to see you over on my Facebook page and on Instagram.
Image credits: Shutterstock, Nataliia Privezentseva and Sakurra