This free printable Spring Wall Art is exactly what you need to brighten up your walls and your days!
I really am one of those people whose mood can be lifted by surrounding myself with pretty things and motivational quotes so pretty motivational wall art is right up my street.
I like to have a few of my favourite quotes and prints framed and placed around the house on a permanent basis but since I discovered washi tape, I also love to make and print out random quotes and prettiness to pop up on a more temporary basis. I currently have this one stuck up on the wall above my desk at home…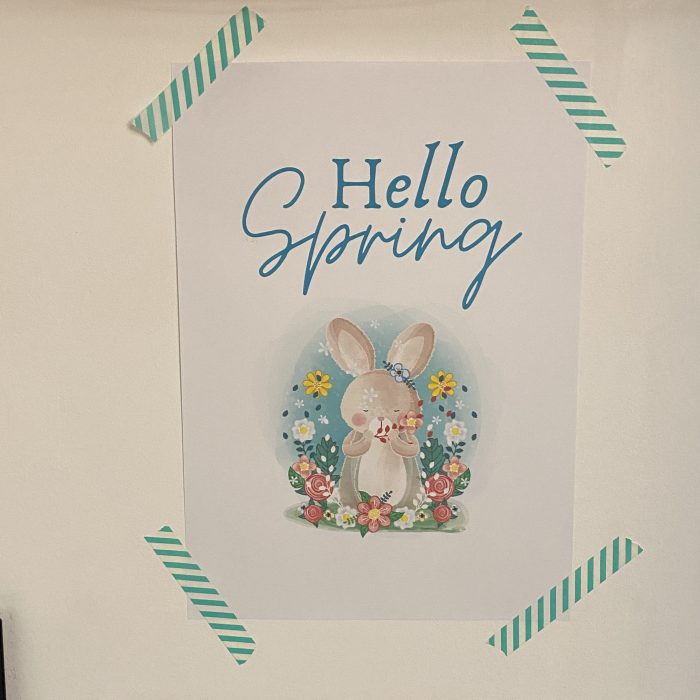 I know it's not quite Spring but I'm counting down the days as I'm struggling a little with being stuck in the house on the cold rainy days we've been having lately! These cute little Spring wall art printables are not only helping to brighten up my walls, but they're also reminding me that better times are on their way!
These are the three of the five prints that I've got for you today, I hope you love them as much as I do!
You print out any (or all) of the three prints above as well as the other two that I've made by clicking on the link below.
Enjoy!
Don't miss out on future posts like this – receive updates directly to your inbox by email by adding your email address here and hitting subscribe. You can also follow me on Twitter or BlogLovin and I'd love to see you over on my Facebook page and on Instagram. If you're interested, you can find out more about me here and while I've got your attention, if you're wondering why some of my posts lately are a little bit less frugal then have a read of this post. 😉
Do your future self a favour – Pin this post for later: