1) I bought some cheap white clay from Amazon and have used my £6 pack to make everything from coasters to Christmas decorations!
I shared the Christmas decorations on Wednesday and I'm planning to share a few of the other things I've made this month but in the meantime, I'm going to class my purchase of the white clay as my first fabulously frugal thing for this week. 😉
2) I've started my Christmas cupboard this week although, due to the fact my cupboards are jam-packed right now, my Christmas cupboard is actually a big box in the garage.  As a rule, I don't generally over-shop for Christmas but I do buy certain things as treats so I try and start shopping in advance so we don't have a super expensive shop right before Christmas.
I bought a bottle of Prosecco and some snowballs with this week's shopping to go in there to start us off.
3) I bought 4 really pretty photo frames from the pound shop to make up some of my lovely Christmas Family Traditions Poster for some friends as a gift for Christmas.  I know I'm early and it's only November but my aim is to be fully done for Christmas by the end of this month so I can relax and not have to think about anything other than having fun with my family in December.  Last year was so crap because I wasn't well that I really feel like this year needs to be amazing.
4) I bought a big pack of Sugru last year and it's every bit as fab as it claims to me.  I was reminded of it this week when I read Liz's post about how you could use it to make do and mend and seeing as I don't think I shared it with you at the time, I thought I'd share it today instead. 😉
I made some little hooks to for Mr Frugal to hang his many gadget chargers on at the end of the wardrobe (hence the terrible lighting in the photograph. They're so sturdy and because I was moulding them, I could mould them to be deep enough to hold a few chargers on each hook.  I have a pack of red and some white so I have a vague plan to make some sort of marble pink effect and then make Miss Frugal some small hooks for her necklaces.
5) I have discovered quite possibly the nicest cake recipe ever which is very similar to the jammy coconut cake I remember from school dinners!  I only used things I had in the house already and it really was super simple to make as well as being super cheap.
I'll share the recipe with you shortly so do keep an eye out!
As usual, we've been having some really good discussions this week over in our Live Well, Spend Less Facebook group.  We'd love to welcome you into our little community if you fancy popping in.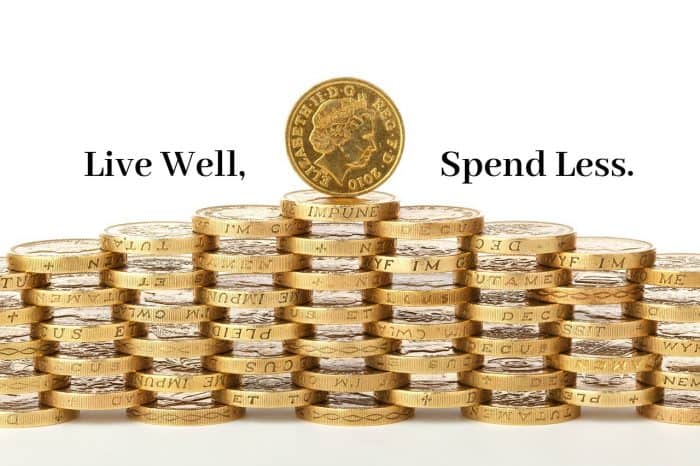 As always, we'd love you to join in with us by sharing what frugal and thrifty things you've been up to this week – whether it's an Instagram picture (#5frugalthings), a blog post or even a video.  Just add your link to the linky at the bottom of this post.
You don't have to share five things you've done, anything thrifty or frugal that you've been doing is perfect.
You're more than welcome to copy and paste the badge above but it would be even better if you could let your readers know that you're linking up with us by adding a little line to the bottom of your post like this one:
I'm linking up with this Cass, Emma and Becky in this week's 'Five Fabulously Frugal things I've done this week' linky.
Don't miss out on future posts like this – receive updates directly to your inbox by email by adding your email address here and hitting subscribe. You can also follow me on Twitter, BlogLovin or Networked Blogs and I'd love to see you over on my Facebook page and on Instagram.