Today I wanted to share with you some ideas for frugal gifts to add to your Christmas wishlist…
Some of the things I've included are a little more expensive than others but they'll help you to be more frugal in 2022 in some way so I've included them anyway…
(Also, the links in the headings are affiliate links but I've tried to include pictures of my own products as they've all been bought by me and used regularly by me so you know that they're genuine recommendations)
Honestly, I could not love my Instant Pot more! For the first couple of times that I used it, I remember feeling really underwhelmed but then something just clicked and now I use it all the time and wouldn't be without it. I shared more about how much I love it here – Is an Instant Pot worth the money – so I won't talk too much about it today but if someone wants to buy you a real treat that will help you embrace your frugal side and up your meal planning game in 2022 then this should be top of your list!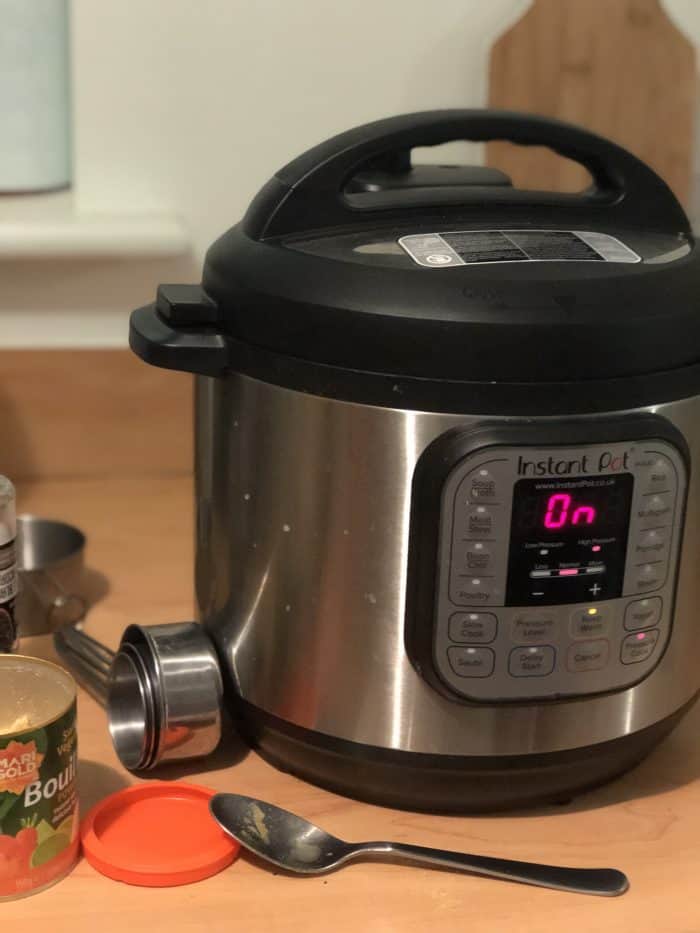 My soup maker was actually one of the best Christmas gifts that I've ever been given! Honestly, it's saved me a fortune over the years that I've had it as it makes it so easy to turn whatever random veggies that I have in the fridge into a decent soup. I do cheat sometimes and buy the ready prepped soup mixes which usually cost £1 or so and last me for a good 2-3 lunches! If you do get one, come back and read my Tips and Tricks using a Soup Maker post.
I love my breadmaker which I bought on offer a couple of years ago but I'm not 100% convinced that it's a frugal gift because, aside from the fact you're making your own bread and you know exactly what you're putting into it, it doesn't work out too much cheaper to make your own than it does to buy a loaf from the supermarket. The only photo I can find of my breadmaker is of a failed
Honestly, no frugal household should be without a slow cooker! I've been using my Instant Pot lately as a slow cooker (I use the Instant Pot slow cooker lid that you have to buy separately) so my actual slow cooker has been moved into the garage for now but it's a pretty basic model anyway as I've never spent too much on a slow cooker. I use mine to cook everything from curries and chillis to stews and soups and have even been known to make cakes and spiced apple cider in there too!
I'm not a huge fan of those big, sturdy food flasks but I did want something that I could take some food to work in. My main criteria were that it needed to be 100% leakproof and look pretty so when I saw the Chilly's food flask in my local Paperchase then I was all over it! Mine is the blush pink 500ml version and it's been fantastic on the rare occasions that I've had a chance to use it this year with me working from home more than usual.
Any of these gifts will help you be more frugal in 2022 but you know what? Christmas is all about treating yourself so if you want to ask for your favourite perfume, a cute handbag or some super-indulgent smellies then ignore all of the above and treat yourself to something you wouldn't usually buy yourself! Life's too short!
Don't miss out on future posts like this – receive updates directly to your inbox by email by adding your email address here and hitting subscribe. You can also follow me on Twitter or BlogLovin and I'd love to see you over on my Facebook page and on Instagram. If you're interested, you can find out more about me here and while I've got your attention, if you're wondering why some of my posts lately are a little bit less frugal then have a read of this post. 😉
Do your future self a favour – Pin this post for later: