1) I've started using my student card more often over the last week or so and this week I finally got around to downloading the app on my phone so I could see exactly where I could be using it to save money.  You'd be surprised how many place there are where you can get discount so I'm trying to make the most of the card by using it wherever I can.
My Card cost £12 for a year and I got it through a course I'm doing at work but you don't have to be an actual student to get one as you qualify with lots of online courses.  I actually helped my friend set herself one up this week and it cost £5 for the course on Wowcher and £12 for the student card. It will have more than paid for itself considering the fact that she can use it to get 10% in New Look and Superdrug which are her two favourite shops and also 40% off in Pizza Express which is her favourite foodie place too.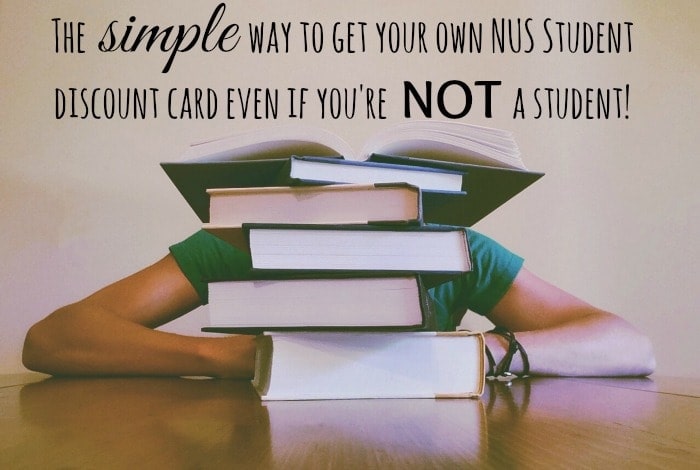 You can find out more about how to get your own card here.
2) Over the years we've had some amazing Bonfire Nights with lots of fireworks and sparklers and even though we've more often than not split the cost of the fireworks with friends, they're still not cheap by any means!  This year we decided to go to an organised display on the Friday night instead, as much for ease with me not being well as it was for the cost side of things.  We spent £7 on a family ticket for the event and another £2 on sparklers which we used at home before we left.  We didn't pay to park as we parked a little way away and walked from there and we didn't stay long enough to need drinks or snacks so that's literally all it cost us and we had a great view of an amazing firework display.
We could have saved the money we spent and not gone to any display but we always do something for Bonfire night and this cost about a quarter of what a display at home would have cost us with none of the hassle and much better fireworks than we would have had so I think we did well.
On Saturday, we sat upstairs and watched the fireworks from the window….
3) Miss Frugal is make-up obsessed but is at the age where she's quite particular about the brands she wants to use which often means she has to go without as the things she wants are outside of her pocketmoney budget.  This week I was in TKMaxx as they were restocking the shelves in the makeup section and I was so pleased to see a stack of Too Faced makeup being put out as she has this brand on her Christmas list but I'd ignored that as I thought it was very overpriced.  I managed to get this for £4.99 which is a quarter of what it is on Amazon and the lipstick in the picture below for the same price.
TKMaxx is great for bargains at times and this time, my timing was perfect!
4) I've managed to get some Christmas shopping done this week both online and at the shops in town.  I didn't last long in town before Mr Frugal had to bring me home as I was a bit tired but I managed to get a few brilliant bits and bobs including the Boots Star deal of the week for Miss Frugal which is a Jack Wills set reduced from £50 to £25.  I wandered around for ages to try and find something else that I needed so I could take advantage of the 3 for 2 offer but there was just nothing that I would have bought if I wasn't buying it for the sake of the 3 for 2 deal so despite my best efforts, I didn't take advantage of the offer as I would have been buying something I didn't really want or need to get something free that I didn't want or need.
5) I had a couple of nights this week where I was too tired to cook tea.  Mr Frugal was working late so I left one night in the capable hands of Miss Frugal who came up this for her and her brother….
It was quite sweet as she just went with tomato ketchup for the tomato base to save herself some time but with some sweet potato fries it made a lovely tea for them both and I didn't have to lift a finger.  It also didn't cost much as she made the base (hence the odd shape) and used some cheese and pepperoni from the fridge that needed using up anyway as they were leftover from a pepperoni mac and cheese we had the night before.
What frugal or thrifty things have you done this week?
Emma and Becky and I would love to make think linky into a place to share all of our frugal ideas with each other so hwe'd love ou to link up with us this week.
Five Fabulously Frugal Things I've Done This Week Linky rules
We'd love you to join in with us by sharing what frugal and thrifty things you've been up to this week – whether it's an Instagram picture (#5frugalthings), a blog post or even a video.  Just add your link to the linky at the bottom of this post.
You don't have to share five things you've done, anything thrifty or frugal that you've been doing is perfect.
You're more than welcome to copy and paste the badge above but it would be even better if you could let your readers know that you're linking up with us by adding a little line to the bottom of your post like this one:
I'm linking up with this Cass, Emma and Becky in this week's 'Five Fabulously Frugal things I've done this week' linky.
Don't miss out on future posts like this – receive updates directly to your inbox by email by adding your email address to the box on the top right of this page and hitting subscribe. You can also follow me on BlogLovin or Networked Blogs and I'd love to see you over on my Facebook page and on Instagram.
Image credit: Shutterstock, Gstockstudio