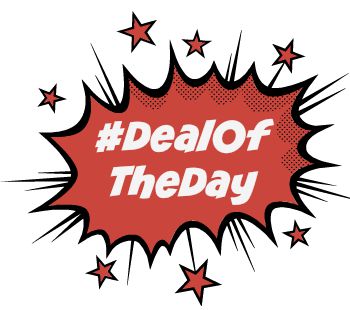 There's a great Bank Holiday offer on over at the Soda Stream website right now – at least two of their soda stream machines have 50% which makes them an even better buy than they usually are!
The Play Sodastream is one of the newer models and is available for £35 as opposed to the £60 to £70 price that it's selling for elsewhere so it's a great deal and I can vouch for how great a soda stream is – my two love ours!
Happy Saving. 😉
Don't miss out on future posts like this – receive updates directly to your inbox by email by adding your email address to the box on the top right of this page and hitting subscribe. You can also follow me on BlogLovin or Networked Blogs and I'd love to see you over on my Facebook page and on Instagram.
Have a look here to find out more about #DealOfTheDay