OK, I'll start this post by holding my hands up and telling you that I cannot crochet to save my life!  However, when another blogger offered to share some of her free vintage crochet patterns with you, I thought it was something that might interest a few of you.  
You might have noticed that over the last month or so, Saturdays have more often than not been round-up posts of some other great content from around the internet. There's a couple of reasons for this which I'll explain now before I get into today's vintage crochet pattern round up. 😉
Firstly, I have lots of ideas for things that I want to share with you but sometimes, when I start planning a post myself and do a little research, I find something that's already out there that is so similar to what I have in my head that it seems like I should just share that post instead of do my own version.
Secondly, I love love love Pinterest and could spend hours on there so these weekly round up posts around a subject that I think you'll like are a good way for me to justify the time spent on there to myself.
And finally, there are so many amazing bloggers out there that you might never otherwise come across without having them shared in one way or another so it's nice to share some love with other bloggers who I think are doing a great job.
I'll often post in one of the various Facebook groups that I'm in when I have an idea for a round-up post and I get some great posts to share in a round-up style post with you but last week I got an offer that took it one step further.  The lovely bloggers over at Craftbits.com offered to put together a whole round-up for me, sharing some of their most popular vintage crochet patterns.
It really seems like there's something for everyone no matter whether you're a total beginner or seasoned crocheter and I'm dying to try the little granny square dungarees which as complex as they look, are actually just based on the simple granny square design which even I know is one of the easiest things to start with when you're learning!
Crochet Petal Snack Bowl Pattern
Crochet Slipper – Wedding Favor
Pot Pourri Heart Sachet Pattern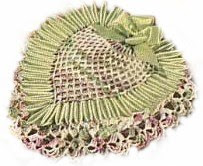 Ruffles and Lace heart Crochet Pattern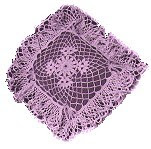 Ruffle Crochet Cushion Pattern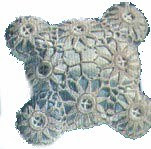 Star Design Crochet Pillow Ring Wedding Pattern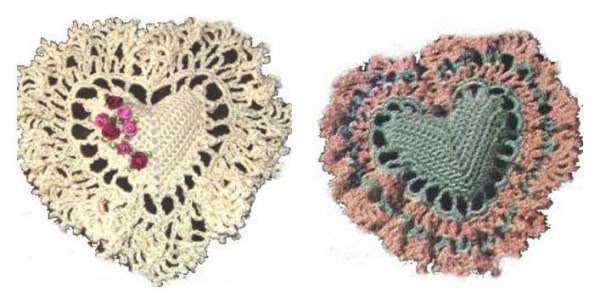 Crochet Heart Pillow Vintage Pattern
Vintage Wedding Ring Bedspread Vintage Crochet Pattern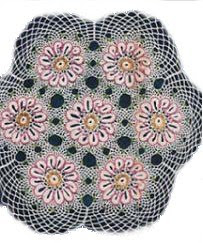 Rose Centrepiece Crochet Doily Pattern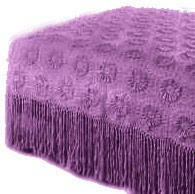 Dahlia Patterned Crochet Beadspread Vintage Pattern
Shell Motif Vintage Doily Pattern
Clam Shell Vintage Napkin Ring Pattern
Cross Squared Vintage Crochet Bedspread Pattern
Circular Design bed Spread Design Crochet Pattern
The Crochet overall pattern went viral last year with over a million people wanting to crochet the design, probably because they're so simple to make and pretty to wear!  They use a basic granny square design which is very popular with beginners so even as a beginner you can make something with the WOW factor!
Vintage Granny Square Crochet Short overall pattern
There you go, 16 vintage crochet patterns for the crocheters among us!
Don't miss out on future posts like this – receive updates directly to your inbox by email by adding your email address here and hitting subscribe. You can also follow me on Twitter, BlogLovin or Networked Blogs and I'd love to see you over on my Facebook page and on Instagram